Indian government has its own way to pay tribute to various personalities who have created an impression on our minds. Recently, Indian Government created a postal stamp in the name of air hostess Neerja Bhanot. What more, Bollywood actress Sonam Kapoor shared this stamp on Instagram along with her pic. Sonam is portraying the character of Neerja Bhanot in her upcoming movie 'Neerja'.
Sonam praised Neerja by sharing Nirja Bhanot stamp on Insta
Instagram
The 30-year old Bollywood actress Sonam Kapoor who took Neerja Bhanot's story to her Instagram and posted a picture of her stamp there. That stamp has Neerja's picture on one side and her Ashoka Chakra Medal on the other side. Along with the picture of the stamp, Sonam wrote,
"Guys: have you seen the stamp that the Indian government made in the honour of Neerja for her bravery".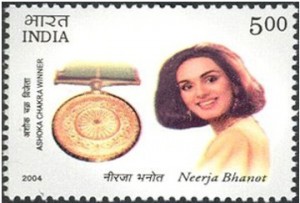 About film Neerja
'Neerja' is a biopic based on life of the air hostess Neerja Bhanot of the Pan Am Flight 73. The movie is directed by Ram Madhvi. Neerja was just 23 year old when she sacrificed her life for saving 360 lives on board of a hijacked flight to Karachi, Pakistan. The film is slated to be released on February 19th.
Facts about Neerja Bhanot
Neerja Bhanot was one of the most successful models of her time and later on she became an air hostess (flight attendant) for Pan Am Airlines which was based in Mumbai. Neerja Bhanot was murdered while saving lives of onboard passengers of Pan Am Flights 7 from the terrorists who had hijacked the plane on September 5 1986. Neerja faced the bullets while shielding three children, disregarding of her chance of jumping out of the plane earlier.
Neerja Bhanot sacrificed her life to save the life of 360 persons on September 5, 1986. She was one of the true brave Indians who faced and dealt with the terrorists despite of knowing that her life was in danger.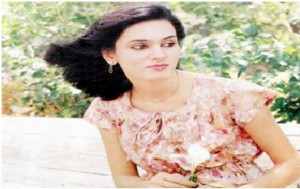 Honoured by many Awards
Globally, Neerja Bhanot was awarded by many awards. She was honored with India's most prestigious award, the Ashok Chakra award by the Indian Government. A postal stamp was released by the Indian Postal Services on October 8, 2oo4, in memory of her bravery. Besides, she was also honored with Special courage award by US government. Not only that, Pakistan government also honored this courageous lady with their highest awards, Tamgha-e-Insaaniyat.
Neerja Bhanot sacrificed her life for the nation two days before her 23rd birthday. She was one of the souls who would be remembered everlastingly for her bravery.
Meet the Author