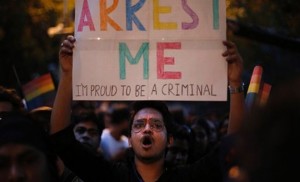 Like you might have heard the hearing on Section 377 that took place recently, this legal battle has lasted for around 15 years. The Supreme court of India referred to a batch of petitions challenging Section 377 which criminalizes sexual acts of Lesbian, Gay, Transgender and Bisexual. The three judge bench comprising of Chief Justice T S Thakur and Justices J S Khehar and A R Dave told that the matter has many important issues which requires to be heard by a larger bench.
Below are some important factors which you need to know about Section 377.
Things You Need To Know About Section 377
1.The Law
Section 377 came into force in 1862, which says that whosoever voluntarily has intercourse against the order of nature with man, woman or animal would be punished with imprisonment for life or imprisonment for a term which may extend up to 10 years and would also be liable to fine.
2.Considered to be a Taboo
Taboo is something which the society or religion restricts a person to do. In India, we are no strangers to the fact that homosexuality is considered to be a taboo. In this regard you would find two types of people, one who support it and state that everyone has to right to love whosoever they want and the second who consider it to be a strange behavior.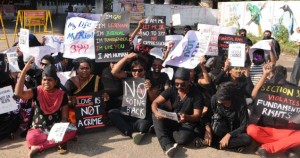 3.2009's Delhi High Court Decision & 2013's Supreme Court Decision
In July 2009, Delhi HC had legalized homosexuality, but in December 2013 the supreme court had reversed the decision. Justice GS Singhvi stated that it was the legislature to take a call on the desirability of the controversial provision.
4.Supreme Court's Verdict and Narendra Modi on trans-genders
In April 2014, the supreme court directed the government to declare trans-genders as a third gender and to include them in the OBC (other backward class) quota. Narendra Modi had regretted the bad condition of trans-genders in Indian society and said the governments needed to change their outlook.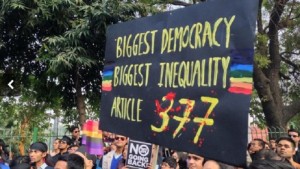 5.International developments
Same-sex marriage is legal in many countries like America, Ireland, Nepal, Brazil, Australia and many other countries. India is among countries like Ghana, Nigeria, Pakistan, Saudi Arabia who regard homosexuality as a crime.
The issue is such that there would always be controversy , all we can say and hope that whatever happens, the people would support the decision taken by the supreme court.
Image Sources: Image 1,Image 2,Image 3,Image 4 & Featured Image.
Meet the Author