We all know that our Prime Minister, Mr. Narendra Modi likes to hug and embrace people he meets. Be it meeting a local official or a world statesman; he usually shakes hands and then hugs. There are instances where few leaders were not equally into the whole hugging business. This was pretty apparent in their photographs which show how awkward they felt. On the other hand, in certain cases, the world leader is equally happy to meet him and they look pretty comfortable hugging Modi back.
Instances when Narendra Modi's hugging gesture turned out to be awkward for others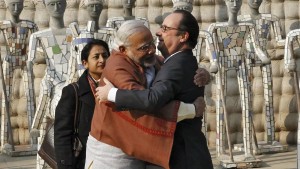 1. French President Francois Hollande
Recently the French President Francois Hollande was on an official visit to India, to celebrate Republic Day. When Modi tried express his warmth during their visit to the Rock Garden in Chandigarh; French president Hollande was left a bit shaken by the show of affection. Hollande made a quite awkward turn, and this was a sign that he wasn't too comfortable with the hugging business.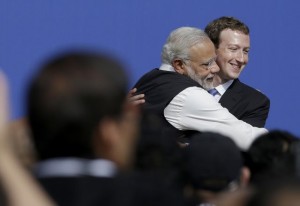 2. Facebook CEO Mark Zuckerberg
Mr. Narendra Modi and Facebook CEO Mark Zuckerberg hug post the Townhall meeting at the headquarters of Facebook in Menlo Park, California. The meeting took place on Sept. 27, 2015.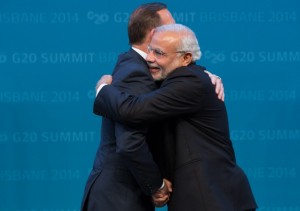 3. Australian Prime Minister Tony Abbott
The Australian Prime Minister Tony Abbott greets Mr. Modi during an official welcome in Brisbane, Australia at the Brisbane Convention and Exhibitions Centre. This meeting took place on Nov. 15, 2014.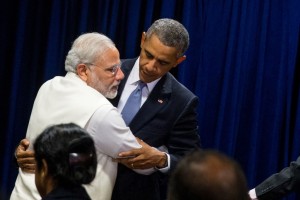 4. US president Barack Obama
We have seen Obama and our prime minister Mr. Narendra Modi meeting many times. This picture is from one of those meetings following a bilateral meeting at United Nations headquarters.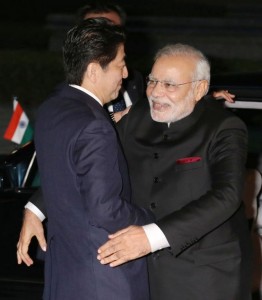 5. Japan's prime minister Shinzo Abe
Narendra Modi welcomed by Japan's prime minister Mr. Shinzo Abe on his arrival at the State Guest House located in Kyoto, Japan.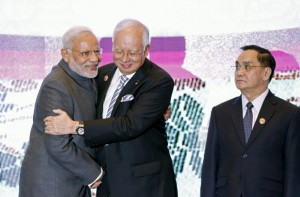 6. Laos' Prime Minister Thongsing Thammavong
This picture kind of depicts how uncomfortable Laos' Prime Minister Thongsing Thammavong (right). The India's Prime Minister Narendra Modi is embracing Malaysia's Prime Minister Najib Razak. This picture is of the 27th Association of Southeast Asian Nations Summit, which took place in Kuala Lumpur on Nov. 21, 2015.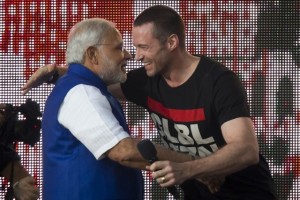 7. Actor Hugh Jackman
It's just not the leaders, but Modi hugs the popular actor Hugh Jackman on the stage during the Global Citizen Festival concert which took place in Central Park, New York.
This gesture of hugging is very cute, but it can get really funny sometimes. People might feel awkward and all this might turn out funny for others, but he is just trying to be friendly.
Image Source: Image1, Image 2, Image 3, Image 4, Image 5, Image 6, Image 7, Featured Image.
Meet the Author