She was 80 and wasn't keep well for the last few years, I am talking about the legendary singer Mubarak Begum who finally lost her prolonged battle with life on 19th July 2016. Mubarak Begum took her last breath at her residence located in suburban Jogeshwari.
Mubarak Begum's Shining Singing Career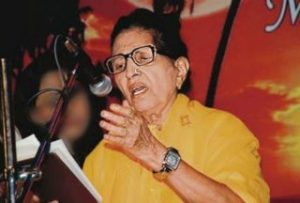 1. During the 1950s- 1970s Begum gave the industry scores of popular Hindi film songs and ghazals.
2. She made her singing debut with a 1949-year movie "Aiye". Begum did 2 tracks out of one was a solo and one was along with the legendary singer Lata Mangeshkar. The solo track was "Mohe Aane Lagi Angdai Aaja Aaja", and the duet with Lata Mangeshkar was "Aao Chale Sakhi Wahan"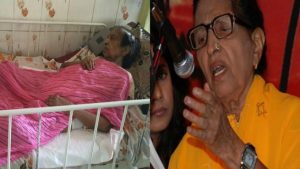 3. Throughout her shining singing career, she worked with some of the best music directors in the bollywood film industry, like Shankar Jaikishan, S D Burman and Khayyam. She voiced star legends like Sunil Dutt, Rajendra Kumar and Nargis.
4. Mubarak Begum had been unwell from last many years, in the year 2011 the government of Maharashtra gave the singer a financial aid of Rupees 1 lac.
One Of Mubarak Begum family members said – "Mubarak Begum is no more with us. She passed away at 9.30 pm at her residence in Jogeshwari. She was unwell from quite some time"
6 Best Song By Mubarak Begum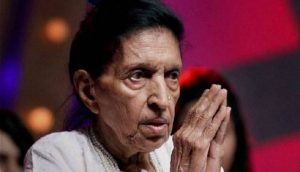 1. "Kabhi Tanhaiyon Mein"- Hamari Yaad Aayegi
One of her remarkable songs was from the title track "Kabhi Tanhaiyon Mein"from the movie "Hamari Yaad Aayegi", this movie was released in the year 1961. "Hamari Yaad Aayegi" was a romantic-drama.
2. "Mujhko Apne Gale Laga Lo"- Humrahi
This was another popular song which was a duet with Mohd Raf. The song was from the movie Humrahi which was released in the year 1963. It starred popular actors like Rajendra Kumar, Mehmood, Shashikala and Jamuna.
3. "Woh Na Aayenge Palat Kar"- Devdas
Bimal Roys Devdas has one popular track sung by Mubarak Begun- "Woh Na Aayenge Palat Kar"
4. "Bemuravat Bewafa Begana-e-dil Aap Hai" – Sushila
This track is from a 1966-year movie called Sushila.
5. Popular Tracks With Asha Bhosle
She worked with Lata Mangeshkar and also with her sister Asha Bhosle, Begum did popular tracks with Asha Bhosle. Some of the most remembered ones are "Neend Ud Jaaye Teri", "Humein Dum Daike" and "Mujh ko Apne Gale Lagalo".
6. "Saanwariya Teri Yaad Mein" – Ramu To Diwana Hai
"Saanwariya Teri Yaad Mein" is one of Mubarak Begum's last track. This track was from a 1980 comedy movie "Ramu To Diwana Hai".
Today one of the most legendary singer is not with us, but these songs will always keep Mubarak Begum alive.
Image Source: Image 1, Image 2, Image 3, Featured Image. 
Meet the Author