Laundry is one of the last thing we want to finish when it comes to house tasks, it always seems to pile up. I am sure we all want to make this household chore a bit easier, effective, and less daunting.
Here are 7 tips and hacks to make your life much easier when it comes to washing clothes-
1. Whiten Whites
One of our major concerns is that our very dear white clothes just don't seem to stay that bright shade of white for too long. There are 2 tips to keep your while clothes really white.
a- By adding tablet of 'Aspirin' to your load of white clothes it helps them stay really bright.
b- Treat your clothes by putting them into a mixtures of- HOT water, 1 cup of detergent, 1 cup bleach, 1 cup dish washer detergent and 1/2 cup borax
2. Lipstick Stain
We all see lipstick marks on our clothing, pillows and napkins at some point or the other. You will be surprised bread can blot it out. Try taking a piece of white bread and take away the crust. Then roll it into a ball and blot it on the stain. You will be happy to see colour lift off of the garment.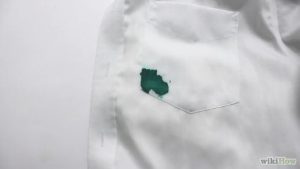 3. Ink Stains
Remember how sad you were when you had a pen explode on you or had a pen/marker draw over yours clothes? But I am sure at the point of time you weren't aware that alcohol can help you to get rid of the ink. To remove this type of stubborn stain all you need is a bottle of rubbing alcohol, Purell (a hand sanitizer), or hairspray. Simply try spraying or squirting on the affected area, and wait for about 10 minutes, blot it with a paper towel and then wash your fabric normally!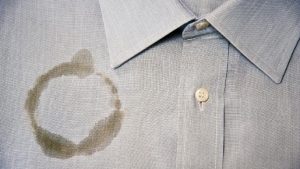 4. Grease stains
These are pretty inevitable and when we have grease stains on our clothes we often feel like a death sentence for our clothes. Thankfully, there is a very simple remedy for such stubborn stain. Try a white chalk, yes a white chalk, it works wonders in removing these grease stains. By simply rubbing the chalk on the stain you will see the grease just lifts off.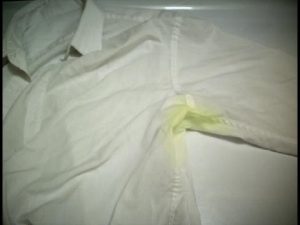 5. Yellow sweat stains
There is a tendency of these yellow stains to develop in the shirts due to sweating. But there is nothing to fear about as there is a way which will help you get rid of them! Try scrubbing these stubborn sweat stains with equal portions of lemon juice and water.
6. Keep your clothes bright and shining
I know with regular washing the clothes tend to loose there real shine and start looking dull and faded. Have you tried adding a tablespoon of black pepper? Try adding them to the washing machine while washing your clothes, these will help you maintain your lovely clothes for much longer.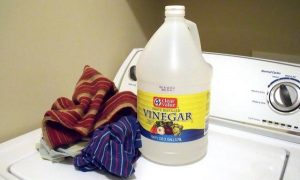 7. Add Vinegar
You can do wonders to your towels, workout clothes, or rather call it stinky laundry by adding plain white vinegar to the washing machine while washing these clothes. Vinegar helps to kill mold, bacteria and germs and acts as a natural antibacterial agent. By simply adding 1/2-1 cup of vinegar while washing your clothes, your clothes will be really clean, soft, and most importantly odour free!
Try these interesting laundry hacks and keep your clothes shine out even more.
Image Sources: Image 1,Image 2, Image 3, Image 4, Image 5, Image 6, Image 7, Featured Image.
Meet the Author