Hyundai India revealed its global SUV, Hyundai Tucson at the ongoing Delhi Auto Expo. The SUV is marking its second coming to the Indian shores. It is set to be launched somewhat later this year.
The second innings of Hyundai Tucson!
When Tucson was launched in 2005, it was a showstopper. Although it was way better than the more popular Hyundai Terracan, but unfortunately , its sales didn't gather much momentum. And, later Hyundai discontinued the Tucson in favor of the modern Santa Fe.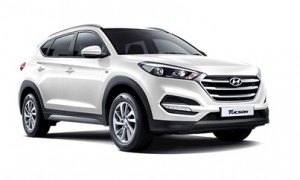 Now, bolder and stylish, Hyundai Tucson seems to make a strong comeback. This new version of the Tucson is among the Hyundai's newest launches internationally. And, Hyundai will be slotting it in between the Creta and the Santa Fe.
The new SUV is built on a completely new platform in order to offer more cabin space. Unique chrome-framed hexagonal grille, narrow headlights and bulging wheel arches complete the look on the front fascia.
The car also sports a muscular appearance on the outside. And, the new lines on the sides differentiate this SUV from its predecessor, which was ousted from the Indian markets at the current decade.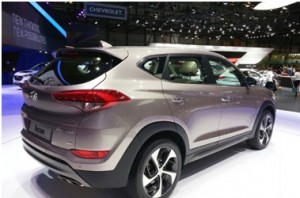 The India-specific Hyundai Tucson could be powered by a 2.0-litre four-cylinder turbo-diesel engine, powered by a 1995 cc engine. It will produce 136 KW (182 hp) along with 400 Nm of maximum torque. The engine is mated to have a 6-speed manual transmission.
Its been believed that the rise in the demands of SUV in India has made Hyundai to reintroduce the Tucson in the Indian market. The starting price of the car is expected to be in the range of Rs. 17-20 lakhs.
Meet the Author