Staying on a houseboat in Srinagar is a once in a life time experience for many of us. We can even call this experience unique. These houseboats are very closely associated with the Kashmir valley's respected culture and tradition. Kashmir offers this so called Novel type of accommodation offering an experience that one can cherish over a life time. Staying on these houseboats is an overall fun experience. Staying on a houseboat gives a very homely kind of feeling. Just make sure that you choose the one which has a perfect location. Majority of these houseboats are located on the famous Dal Lake.
So which one to pick can be a tough decision. Let me help you with the 10 top Houseboats in Srinagar. Check out!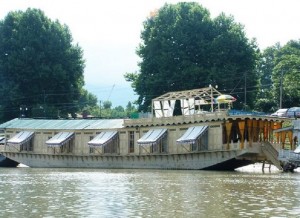 1. The Shelter Group of Houseboats
This particular group is the only houseboats in Kashmir valley which is running in business from 4 generations. Their houseboats are made of wood; the panels are usually carved intricately. They have 10 Houseboats, and all these are of different sizes. Some are even up to three bedrooms/two bed Rooms excluding the living room and kitchen. They have different names too. One more thing that makes the Shelter Group of Houseboats unique is importance that they give to the sense of security for all their clients. They have made special efforts at all their houseboats to ensure that the guest security and the houseboat security takes superiority over any other objective.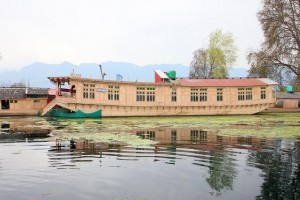 2. Houseboat Lily of Nageen
Located on Nigeen Lake, they offer cozy rooms along with a lakeside view.
The rooms come along with a private balcony, a seating area and minibar. Lily of Nageen is a family business which owns two house boats on the Nageen Lake in Srinagar, Kashmir.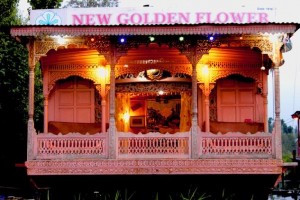 3. Houseboat New Golden Flower
This beautiful houseboat is located on the Nigeen Lake. They provide one of the finest of houseboat experience. They also blend together the experience which is necessary to enjoy Kashmir to the fullest. The houseboat is located in a very quiet and peaceful place, which is away from the crowded houseboats. Offers an excellent view with great food. They have 3 boats which combine all the modern amenities, like electricity and hot showers, great cuisine and impeccable service which is cultivated over many decades and is being handed down from one generation to the next.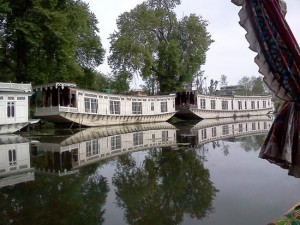 4. Butt's Clermont Houseboats
Butts Clermont Houseboats are located on the western shores of the Dal Lake. They are very close to an old Mughal Garden which is believed to have been built by the Emperor Akbar and is also called the Garden of the Morning Breeze. This is the only houseboat lodgings which combines a secluded and private location, along with a glorious view all across the Dal Lake and the snow covered peaks. They provide a perfect essence of peace and rest. Do not miss to step in to the Naseem Bagh-which is the beautiful mughal garden and has more than 400 years old Famous Chinar Trees. The BCH has also been awarded for providing the best hospitality services by the New York Times, Times Magazine, National Geographic, Washington Post, & Swagat.
5. Heaven Breeze Group of House Boats
This is a beautiful houseboat on the Nageen Lake, Srinagar. Offering luxurious accommodation on this very beautiful and stunning lake. Heaven breeze group has been welcoming tourists to Kashmir for three generations to experience their awesome hospitality. They have a very good knowledge of Srinagar's surrounding area which means they also offer a great variety of treks and tours. As the Nageen lake is a very peaceful home for many species like ducks, fishes, eagles and kingfishers it also offers you a great view. The houseboat is built in the typical classic and true kashmiri style.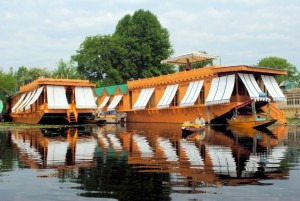 6. New Jacquline Houseboats
Located on the Nigeen Lake, these houseboats are a set of true classic, hand-carved cedar houseboats. They are very clean with have very comfortable rooms, with a supply of 24 hrs hot water, cable television, a beautifully scenic veranda, and great food. They have been running since 1925. They arrange numerous number of activities and create a very wide experience and guide their tourists safely as professionals.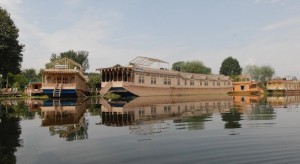 7. Khilona Group of Houseboats
Located 7 kms from the Durga Nag Temple on the Nigeen Lake. Offers a choice of 6 spacious and very well-furnished houseboats which come with attached balconies. They also offer great facilities like the barbecue, library and a terrace with an awesome view.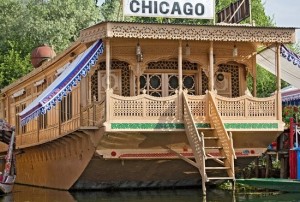 8. Chicago Group of Houseboats
It is located at the heart of Kashmir Valley and sits very calmly on the Dal Lake and Jehlum River. They are very closely associated with the valley's culture and traditions. Made of the finest cedar wood which follows an intricate walnut wood carving, panelled walls and tiled baths. Their boats are categorized into the super deluxe category and each of the boat has an assorted number of 2 – 4 bedrooms along with a private bath and wash room. It also includes a fine dining area and a lounge.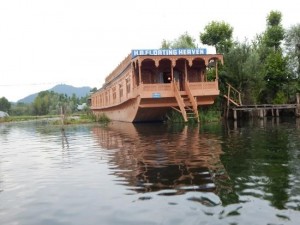 9. Floating Heaven Group Of Houseboats
Located at the Nigeen Lake, they are also known as the Floating Houseboats.
They provide a very home like atmosphere which makes your stay a truly memorable one. You can enjoy utmost personalized care and faultless service. The rooms are beautifully decorated, and is classified as deluxe double, superior double and the club.
The view of the Nigeen lake from this houseboat is truly breath-taking.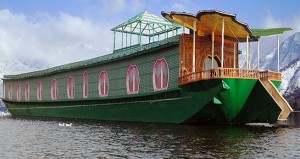 10. Butterfly Group of Houseboats
Located in Srinagar it is one of the best luxurious stay experience when in Srinagar. It has 4 rooms at this 5-star property which are designed to help guests relax in comfort and style. The houseboat provides a superior recreational and leisure facilities which also includes a garden.
I am sure you will love to get there as soon as possible and experience the wonderful feeling of actually being on one of these very beautiful houseboats in Srinagar.
Image Sources: Featured Image,Image 1,Image 2,Image 3,Image 4,Image 5,Image 6,Image 7,Image 8,Image 9,Image 10.
Meet the Author