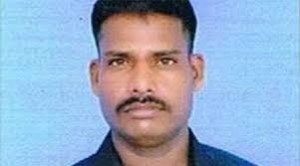 Ever heard of Miracles? Well, if not, you are about to hear one. On February 3, Lance Naik Hanamanthappa and nine of his colleagues were resting, and all of a sudden a huge wall of ice came crashing down on their post. This disaster took place so quickly that none of them had even a second to react. They were all buried under 35 feet of snow at the Siachen glacier and were declared dead.
Then something miraculous happened, when after 6 days one soul was found alive. Here is an amazing story.
Well it wasn't anything short of a miracle when that Indian Army soldier was found alive six days after being buried under 35 feet of snow on Siachen glacier. He was like others also presumed to be dead, but he bravely beat death.
According to health experts, the tough survival training modules which Hanumanthappa would have underwent to face such natural calamities, have definitely played a key role in his survival.
The medical condition of Hanamanthappa was very critical and he was admitted to the RR Hospital, but his condition wasn't stable. He was in a comatose state and was in shock state resulting to low blood pressure.
How did Hanumanthappa Koppad Survive for 6 Days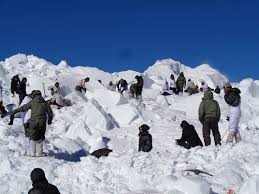 1. Search Operation
A Massive and extremely difficult operation was launched by the Indian Army and Indian Air Force. This operation was carried out to locate the Indian post and pull out the buried soldiers. There was absolutely no chance that any of the 10 soldiers would survive under the snow in Siachen's extreme climate.
2. Team found Hanamanthappa's Location
8th Feb Monday night, the rescue team, who were looking for signs of any surviving men, sprawled upon the location where Hanamanthappa was buried under the huge block of hardened snow.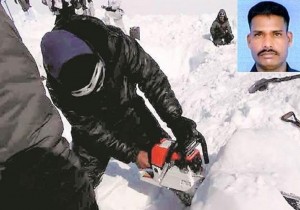 3. Medical team was shocked
When Hanamanthappa was found, the medical team present on the spot were astonished to see that Hanamanthappa still breathing.
4. What protected Hanamanthappa
According to expert Sameer Shrivastava – the organs are usually transferred or preserved in frozen conditions. In Hanamanthappa case, there is a possibility that the ice turned into a saviour and protected him from death.
Adding further another expert Col H.S. Chauhan said, the air pocket created between the snow layer would have possibly been a reason for his survival. Possibily Hanamanthappa was successful in getting some oxygen trapped in the air pocket which allowed him to breathe.
Apart from all Hanamanthappa's strong will-power to survive has acted as an added advantage.
Hanumanthappa Koppad condition deteriorates further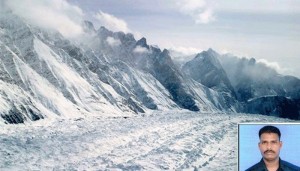 1. Oxygen deprivation to the brain
According to recent reports, Hanumanthappa Koppad health condition has deteriorated further. A team of experts from MS joined the military doctors, to save the brave soldiers life. But sadly he continues to remain extremely critical, evidence has been found where oxygen deprivation to the brain has been seen on CT scan, a medical bulletin issued in the evening said.
2. Pneumonia in both lungs
Other than that evidences of pneumonia in both lungs has been found. His multi-organ dysfunction state remains persistent. Despite of aggressive therapy and supportive care his condition has deteriorated.
A team of intensivists, endocrinologist, neurologist, nephrologist and surgeons are currently treating Hanamanthappa.
Siachen – History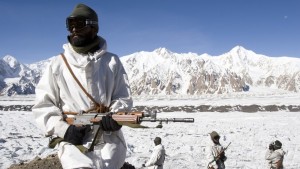 Temperature– The Siachen glacier is the uppermost battlefield on the earth. In this region the minimum temperature can dip to -50 Degree Celsius or -140 Degree Fahrenheit during winters.
Military Presence– Since 1984, India and Pakistan both have maintained their military presence in this region.
Siachen Killed more than 800 Soldiers– As per the Indian Army's data, 800+ jawans have been killed in Siachen so far. Where most of them have died due to extreme weather conditions.
Soldier deployed for a maximum of 3 months – The Indian Army permits placement of a soldier in this area only for a maximum period of three months. Bana Post which is a high risk arear allows a limit of 30 days posting.
This true miracle has given immense joy to Hanumanthappa Koppad family. Entire India is now praying for him to recover as early as possible. His family said that Hanamanthappa is named after the god Hanuman, this is the reason he won over death.
Update : The valiant soldier breathed last on 11th Feb morning. May his soul rest in peace.  
Image Source: Image 1, Image 2, Image 3, Image 4,Image 5, Featured Image.
Meet the Author