Did you hear what George Clooney told on The Ellen DeGeneres Show? This is a bit long incident, but for sure it is one of the kind. You may have not heard a more romantic engagement story than the one George Clooney shared this Thursday.
George Clooney proposal took 25 minutes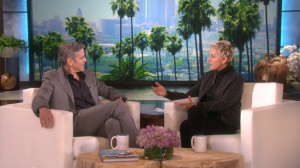 George Clooney was on one knee for 25 minutes before Amal Clooney accepted his proposal. On The Ellen DeGeneres Show he stated: "I got down on my knee and said, 'I couldn't imagine spending the rest of my life without you.' And she kept looking at the ring and she was looking at me and she was like, 'Oh my God.'
Talking about his proposal story he also said, "Everything was planned out and I've cooked dinner. And she comes in and she's just come back from London. I've got it all set up, timed out and the song (he wanted to propose with that music in the background) is coming and she gets up to go wash the dishes. "And I'm like, 'What are you doing?' and she comes back in. Finally I blew out the candle and I said 'I think the lighter's in the box behind you." At last I literally said, 'Look, I hope the answer's yes, but I need an answer. And she said, 'Oh, yes' and it worked out really well."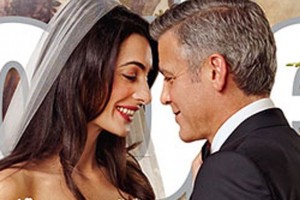 To confirm about the exact 25 minutes he said "And we now know because there is a playlist, so we know how long it actually took, and it's like 25 minutes, 25 minutes! George Clooney also added that the connection between two was very much sudden from the time they met.George and Amal works as a human rights lawyer and got married in Italy in September 2014 that was after five months of their engagement.
This is George's 2nd marriage
Diving into George's life, he was married to actress Talia Balsam, from 1989 until 1993. After their divorce, he swore he would never marry again. Michelle Pfeiffer and Nicole Kidman bet him $10,000 that he would have children by the age of 40, and sent him a check shortly after his birthday. Clooney returned the funds and bet double or nothing he wouldn't have children by the age of 50. Although he has remained a consummate bachelor, Clooney has had many highly publicized relationships, including with former WWE wrestler Stacy Keibler.
If you look out in the past, then you can see many couples actually broke out. It's not like how smart or talented you are its all about how much compatible you are with your partner and what is the level of understanding that exist between the two. If the bond is strong enough, then no matter how tough coming days will be, your relation will get stronger. This is what George Clooney and Amal Clooney love proves.
Image Source: Featured Image, Image 1, Image2
Meet the Author