First for those who want to know what really "Free Basics" is – In Facebook's words –
"Free Basics provides free access to essential internet services like communication, education, healthcare, employment, farming and more. It helps those who can't afford to pay for data, or who need a little help getting started online. And it's open to all people, developers and mobile operators".
Hence, initially it does sound that this service will allow you free internet. But hang on, you wont get access to everything and that's what all the controversy is all about. Facebook being the father of Free Basics would provide you access to services which Facebook wants. Hence it will act a watchdog to what you get to access and what you don't.
Free Internet and Paid Internet
Until now you may have not heard about Free Internet and Paid Internet, but Free Basics essentially is taking you towards the same. Free Internet would be what you get from Facebook's Free Basics while paid Internet would be what lies outside Facebook.
Now as a user you are free to ponder that how does it matter to you as you are still getting access to free sites. Well, the catch is that some of the applications or services which you are currently using for free may not be free anymore.
For instance, if you are habitual in making Skype calls over the internet, under Free Basics Facebook may decide to charge you for accessing this application. Hence, you may look to buy such services through a package but it ultimately this may lead you to believe that its a paid service and you may look to divert to an another application under Free Basics which is for free.
So here are the two losers:
1. You as a user who is forcibly made to think that a service is available at a premium and hence may divert to another one which may not be as good as the former.
2. The App maker who may lose users just becuase it was a competitor to services under Facebook's Free Basics.
Another crucial issue that many has raised is the fact that Free Basics divides the internet into free and paid, and thus violates the principles of net neutrality, which state that all data should be treated equally.
Internet's inventor is against Free Basics
As reported to Guardian, Tim Berners-Lee, the man who invented the Internet, says that consumers should "just say no" to initiatives such as Facebook's Free Basics because such programs are just not full Internet.
He further went on to say,
"In the particular case of somebody who's offering something which is branded internet, it's not internet, then you just say no. No it isn't free, no it isn't in the public domain, there are other ways of reducing the price of internet connectivity and giving something … [only] giving people data connectivity to part of the network deliberately, I think is a step backwards."
Free Basics is not Net Neutrality compliant says Microsoft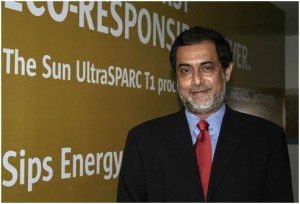 Voicing its opinion on the matter, Microsoft India Chairman Bhaskar Pramanik said that Facebook should not be calling this campaign as Net Neutrality compliant.
He mentioned,
""I don't think what Facebook is doing is about net neutrality; it is about helping first-time users get on the internet and they should call it that," Pramanik said on Thursday. "But to muddy it and say that it is also net neutral doesn't make sense"
The fight between Facebook and Net Neutrality followers gets aggressive
With protests coming from all over, it seems that Facebook is not going to have an easy ride at all. Reliance Communications, Facebook's only telecom partner in India that offers a set of basic internet services free to its subscribers has been asked to stop the service by TRAI until it announces a policy on net neutrality in India based on industry feedback.
TRAI has set a Dec 30 as deadline to recieve comments on the consultation paper on differential pricing for data services. After that, the regulator is likely to announce its decision in early 2016.
Facebook on the other hand has adopted an aggressive strategy and is going all out to get Free Basics alive. The company has already raised advertisements hoardings in some commercials cities of India and is asking its users on Facebook to support its campaign by submitting a supporting responce to TRAI.
Are their any hidden profits ?

If you ever wondered what is so attractive for the company in providing free interent to millions of people across India then let me tell you that India remains one of the biggest market where over a billion users are yet to surf the Internet.
The one who reaches them first, gets the first chance to have them on board as customers. This is where everyone is looking at, and it makes India an attractive market for silicon valley companies.
So, are you in support of Free Basics, do let us know your take!
Meet the Author