If you want to look hot and sexy, then you have to work hard on your body and that is the only simple formula. If you think you are the only person who is tired of bulging belly and 'googly-woogly' cheeks, then hold on, some of our Bollywood celebrities also fall in your category. Our super hot Bollywood celebrities have faced "weight" issues in the past as well.
Lets have a look at 10 such Bollywood celebrities that turned from fat to fit: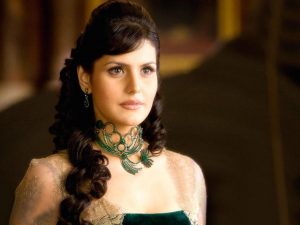 1. Zarine Khan
You might not believe, but yes at one stage Zarine Khan was about 100 kgs in weight. She started her career in opposite of Salman Khan in Veer. She was too much criticized for her 'larger than frame' screen presence. But what a comeback she made. Because of extremely hard on her fitness, she shed off all those extra kilos and now she is just 57 kgs in weight.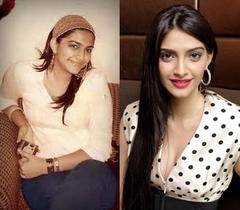 2. Sonam Kapoor
Sonam Kapoor is on number 2 on the list of 10 Bollywood celebrities that turned from fat to fit.Today she is known as 'Miss Style Icon' of Bollywood. Her journey from fat to fit was not easy at all. At one time of her life she weighed 86 kilos. But before signing her first movie Saawariya opposite of Ranbir Kapoor, she reduced 30 kilos to get a slim and trim look.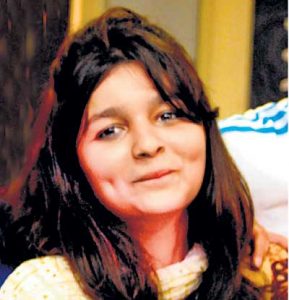 3. Alia Bhatt
You might be shocked to see Alia Bhatt's name in this list. But yeah, in the past, she also comes in the list of fat people. After following a strict diet under the supervision of her dad Mahesh Bhatt, she reduced 16 kgs and now the result is in front of you only. What a fabulous figure she have now.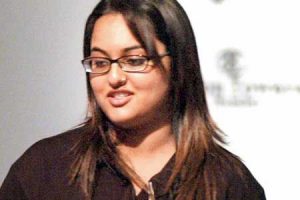 4. Sonakshi Sinha
Who doesn't know about this 'Dabangg' girl Sonakshi Sinha. She reduced 30 kilos of her weight before signing her first film Dabangg opposite of Bollywood fittest superstar Salman Khan. Hats off to your Sonakshi. We really appreciate your hard work.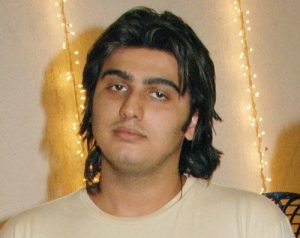 5. ArjunKapoor
This is not true that only our Bollywood divas are the one struggling with weight problems. Arjun Kapoor, son of producer Boney Kapoor, who made his debut with the movie Ishaqzaade weighed 130 kilos before signing his first movie. Now if you see his recent movies you can easily see him flaunting his six pack abs.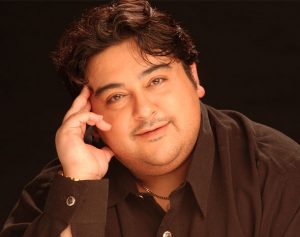 6. Adnan Sami
Adnan Sami actually set the example to the world by losing more than 130 kilos in just one year. Yeah, you read it right. He actually did that and shocked the world. Once this singer used to travel with a custom-made wheelchair just because of his weight, but now she looks all fit and fine. Adnan should really reveal the secret behind this change over.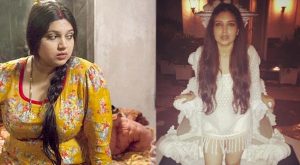 7. BhumiPednekar
With her performance in 'Dum Laga Ke Haisha' she has really impressed her, but if you talk about sexy actress, then might be you miss Bhumi name in that list. But this is not true anymore as all the extra weight which this actress had put on for the role are not all shed from her body and she looks super-fit now.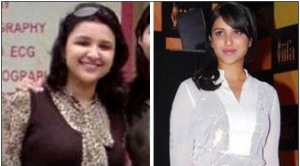 8. Parineeti Chopra
Parineeti Chopra is one of the young talent of Bollywood that had really impressed the audience from the acting skills. Before joining the film industry, she used to be very fat, which she has admitted herself only. But what a make over she have now. She has completely changed herself and now she look just fabulous.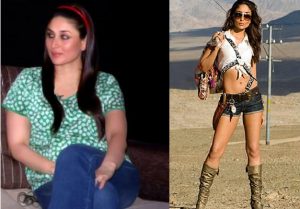 9. KareenaKapoor
Kareena Kapoor is a well known actress in Bollywood. She has worked in many super hit movies with different amazing actors of Bollywood. If you talk about zero figure, then no other name will come into your mind other than Kareena Kapoor. Once she was highly criticized because of her bulky figure in 'Yeh Mera Dil Pyaar Ka Deewana' but she really proves herself in 'Tashan' where she was seen flaunting her super-sexy and ultra-slim body.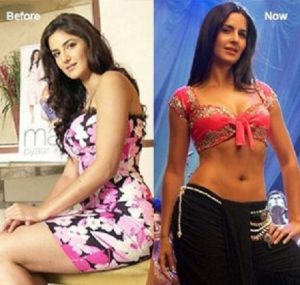 10. Katrina Kaif
This super-gorgeous hot and sexy Sheela too had her days of baby fat. You can say she was never fat, but yeah, she was not that fit too. If you still have any doubt then watch her debut film 'Boom' which will clear all your doubts and you can easily see the difference between what she was and what she is now.
It doesn't matter who you are and what you are. If you want to look good you have to take yourself seriously. So start going gym or at least do some exercise on the daily basis that can turn you from fat to fit.
Image Source :Featured Image, Image1, Image2, Image3, Image4, Image5, Image6, Image7, Image8, Image9, Image10
Meet the Author