What is an Encounter? It is basically as word that describes any extra-judicial killing of any suspected gangsters or terrorists by the police and armed forces. The terms encounter and encounter specialist became more popular in India since the late 20th century. This was because of a very high frequency of encounter killings by police. Encounter killings have been seen more in cities like Mumbai, Chennai and Kolkata. Encounter killings have been controversial in some cases and critics have alleged that the police actually created "fake encounters" as opportunities to the kill suspects:
Take a look at India's 7 Top Encounter Specialist: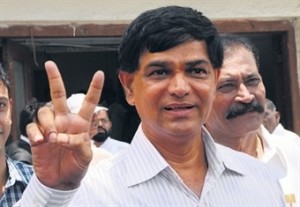 7. Ravindra Angre
With a Kill count of 51, Ravindra was one among the most feared encounter specialist in India. One of the most talked about mission which he handled alone was whipping on the organised mafia in Thane. Angre created immense fear in the Criminals world, it was so much that Suresh Manchekar (who is a feared extortionist) literally split up his gang and tried to escape; But he wasn't lucky enough, Angre eventually gunned him down. Upon completing half-a century of encounters, Angre threw a party to celebrate the achievement.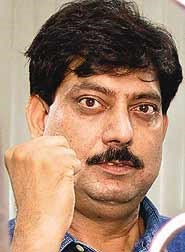 6. Late Rajbir Singh
Rajbir Singh's remarkable career began in the year1982, he entered the Delhi Police as a sub inspector and then promoted to the rank of ACP. He was the only officer to get this rank in just 13 years of service. He had over 51 kills to his credit and all the mafia's in Delhi feared from him. Sadly, he was allegedly shot dead by Vijay Bhardwaj a 20- year- old friend, who is a property dealer. The murder was done due to some dues from a property deal.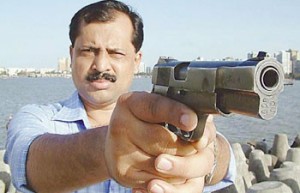 5. Sachin Hindurao Waze
Waze was former police officer in the Maharashtra Police Force of India. He started his career in the year 1990 and resigned in 2007. Vaze was very popular encounter specialist with the Mumbai Encounter Squad. He has 63 Kills to his credit, which includes several gangsters of the top criminal organisations, Chotta Rajan and Dawood Ibrahim's D-Company are few examples.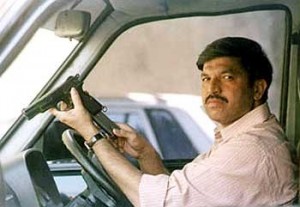 4. Late Vijay Salaskar
Vijay was Senior Police Inspector and encounter specialist with the Mumbai police. He was one of the most feared encounter specialist in India. He was credited for killing 83 criminals in encounters, most of these killings were members of the Arun Gawli gang. This gang was one of the most feared gangs in Mumbai. He lost his life while fighting with the terrorists in the November 2008 Mumbai attacks, where he was shot by the captured terrorist Ajmal Amir Kasab. This brave Police Inspector was honoured with the Ashoka Chakra in 2009.
3. Daya Nayak
A suspended police officer, who was earlier working as a sub-inspector in Nagpur. He started his career in 1995 by joining the Mumbai Police in 1995. In the late 90's he became popular as one of the most feared encounter-specialist. He gunned down 83 gangsters from the Mumbai underworld. He was a member of the Detection Unit. He is the most popular among all the encounter specialist in India, few movies inspired from his life has been made, like Ab Tak Chappan and Kagaar. He was temporarily suspended in the year 2006, based on the allegations of having criminal links and disproportionate income by a journalist. However, no evidence was found against him by the Anti-Corruption Bureau, and he returned to the Mumbai Police in 2012. He wa again suspended when he didn't not report at his posting in Nagpur after a transfer in 2015.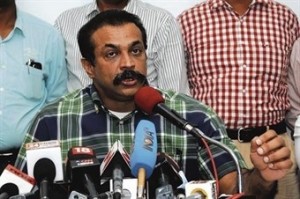 2. Praful Bhonsale
Praful Bhosale is considered an asset for the Mumbai's crime branch. He is one of the very rare officers, who has the perfect blend of killer instinct and investigations. He has killed more than 85 gangsters since 1987. He is known as the 'gentleman' officer, this is because of his pleasant behaviour and soft spokenness. But when it comes to dealing with the hard-core criminals and gangsters, he rocks. His big hits include, the key associate of Chhota Shakeel, Arif Kalia, Anwar Badshah and Arun Mahajan, rival Chhota Rajan's key hitman.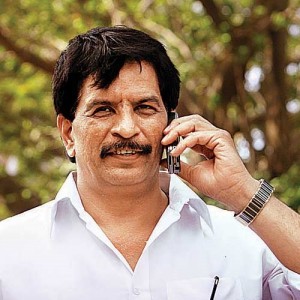 1. Pradeep Sharma
Topping this list with a total Hit count of 104, Pradeep Sharma is the most feared encounter specialist in India. Pradeep Sharma is a serving officer in the Mumbai police force. With the Mumbai Encounter Squad, he gained his popularity as an encounter specialist. He was involved in the killing of as many as 312 criminals.
A big salute to all these brave police men, who risk their life's to keep us safe.
Image Sources: Featured Image,Image 1,Image 2,Image 3,Image 4,Image 5,Image 6,Image 7.
Meet the Author