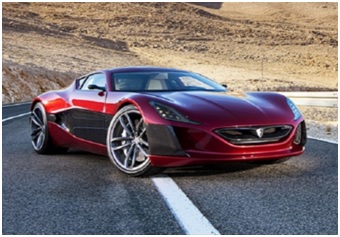 When we think about electric cars, all that we can imagine is a toy-like car, that is little faster than a scooter and sucks at overall performance. We are convinced that the electric cars can never compete their gasoline counterparts; neither in looks nor speed. Well, the Croatian car manufacturer Rimac is more than happy to prove all of us wrong. Rimac is all set to reveal its all-electric car which will be the world's fastest electric car. Apart from the speed, you will be amazed to see how good looking an electric car can be; especially when it comes to Rimac's all-electric hypercar prototype.
Rimac has delivered several electric cars in last 5 years; Concept_One being the first one. Now, the Croatian automobile company is excited to unveil its 8th delivery in the Geneva Motor Show that will be held in April 2016. The company is certain that the new entry will beat Tesla when it comes to speed.
Do you know that Concept_One and Tesla are not the only electric cars that offer speed and amazing looks? Just look around and you will find there are several electric cars that are quickest in picking up the speed; if not fastest and also offer attractive looks. Here are 10 world's fastest electric cars you never knew exist.
Fastest and quickest electric cars around the world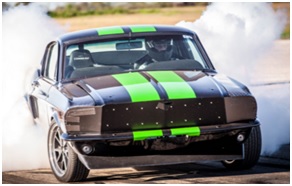 1) Blood Shed Motors Zombie 222: The first entrant in this list is the Blood Shed Motor company's Zombie 222. Zombie 222 comes with 800-plus horsepower and 1800 pound-feet of torque. This electric car could reach from zero to 60 miles in 2.4 seconds last year. Now the company has got it down to an incredible 1.7 seconds.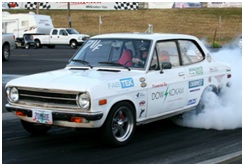 2) PlasmaBoy Racing White Zombie: This was the sister of Zombie 222. Though designed in the old-school way, the car can reach up to 60 miles per hour in just 1.8 second and becomes one of the quickest and fastest electric cars in the world.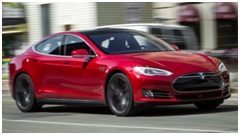 3) Tesla P90D: Tesla electric cars have always been in the list of fastest electric cars.  These cars are also one of the best looking cars of the lot. Tesla P90D generates an awesome 762 horsepower from its dual electric motors with a maximum speed of 155 miles per hour. It can reach to 60 miles per hour in 2.8 seconds.
4) Rimac Concept One: This is the car which encouraged us to list down the fastest electric cars of the world. The Concept One was launched by Rimac 5 years back. A mean machine with tremendously attractive looks, Rimac Concept One is an overly expensive car ($1 million!). This electric hypercar offers 1,088 horsepower and is one of the lightest cars of the slot. It can hit a 0-60 mark in just 2.8 seconds.
5) Wrightspeed X1: The car has unusually unique looks and can hit the zero to 60 miles mark in 2.9 seconds. However, this 2005 built is not a production car; meaning it won't be produced in bulk ever!
6) Spark-Renault SRT_01E: A fusion of the looks of an F1 racing car and an electric car; Spark-Renault SRT_01E can catch the speed of 62 miles/hr in just 3 seconds. The car is donned with Rechargeable Energy Storage System or RESS for its power.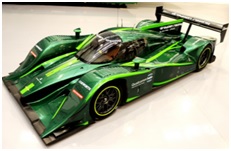 7) Lola Drayson Racing B12/69: Another model design for racing. The car was originally powered by a 5.5 liter bio-fueled Judd engine and now converted into an electric car. Lola Drayson offers 850 horsepower and can nail 60 miles per hour in three seconds.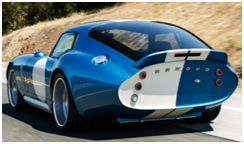 8) Renovo Coupe: Unusual looks, power and speed; these three factors are seen very rarely in electric cars. However, Renovo Coupe has it all. Some of the best features of this car are 500 horsepower, 60 miles per hour in 3.4 seconds and can charge in only 30 minutes.
9) Detroit Electric SP:01: This 282-horsepower electric monster is delivered by Detroit Electric. It has maximum speed of 155 miles per hour and can hit the 60 miles per hour mark in 3.7 seconds. Another USP? It will be the most expensive electric car in the world after it starts rolling out its units next year.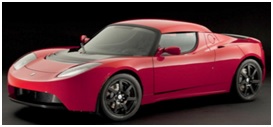 10) Tesla Roadster Sport: The last entrant in the list is another Tesla model. Astonishing looks is not the only factor it offers. This $120,000 convertible was one of the first cars to show the world that electric cars are not slow and can beat their gasoline counterparts as well. Its latest model boasts of the maximum speed of 400 miles per hour and would hit the 60 miles/hr mark in just 2 seconds.
These were the fastest and most good looking electric cars in the world. We are pretty sure that after looking at these cars many of us would want to go green!
Image source: Image 1, Image 2,Image 3, Image 4, Image 5, Image 6, Image 7, Image 8, Image 9, Image 10, Image 11, Featured image
Meet the Author