Dubai International Airport has registered an annual traffic of just over 78 million international passengers in the year 2015. This makes it the world's number one hub for international passengers.
Dubai holds on to spot as Busiest International Airport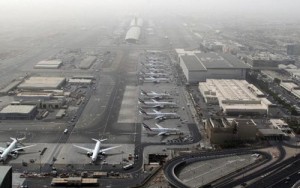 According to airport operator, in 2015 the traffic grew by 10.7% which was because of addition of new airlines and routes.
The Dubai International Airport witnessed a record passenger traffic of more than 7 million in December 2015 which was 1 million more than December 2014.
There was no impact on the passenger traffic from the regional conflicts which look place last year. As 2015 saw regional tensions and conflicts in countries, like Yemen, Iraq and Syria, but Dubai Airports remained unaffected.
Total 78,014,838 passengers passed through the airport in the year 2015.
New Airlines which started flying to Dubai in 2015 includes, Air Canada from Toronto, Eurowings from Amsterdam and China Southern from Wuhan.
Al-Maktoum International which is Dubai's second airport, was opened in 2013 and it is capable of receiving 120m passengers annually once fully operational.
The Dubai Airports has been developing Concourse D for the past 2 years. This is a new facility that will become home to 100 + airlines which now occupy the Concourse C.
Other Busiest International Airports around the World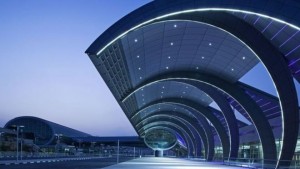 Rounding off Top 3 position, at the second position was the United Kingdom with more than 5.6 million passengers and Saudi Arabia at 5.4 million.
With respect to the destination cities served by DXB, top spot was retained by Doha with 2.7 million passengers followed by London with 2.6 million and Mumbai with 2.2 million passengers.
By 2020 Dubai is looking ahead to attract 126 million passengers annually, and 200 million by 2030. However, if domestic traffic is counted then Dubai can't claim to be the busiest airport in the world. Last year the Hartsfield-Jackson Atlanta International Airport was the world's busiest airport overall, as it handled more than 100 million passengers. So still it seems that Dubai still has ways to go up.
Image Source: Featured Image, Image 1, Image 2.
Meet the Author