It's been quite some time that Dragon, Ayan Mukherji's much anticipated superhero movie has been surrounded by end number of rumours. Be it the star cast, shooting or the release date there were some really strong rumours which surrounded the movie. In fact, some even said that the movie has been shelved. But now setting all the rumours aside reports show that the movie is actually happening.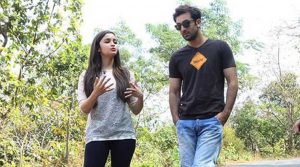 Its Alia Bhatt and Ranbir Kapoor Together For The First Time
Yes, this is the first time that Ranbir and Alia will be seen together on the big screen. Dragon which is probably the tentative title for Ayan's upcoming ambitious project has finally finalized its star cast. It's none other than Ranbir Kapoor with Alia, where Kapoor is the superhero and Alia is the leading lady in the film.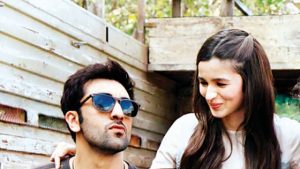 Alia Loves Ranbir
Few months ago Alia Bhatt had confessed on one of the most popular television show "Koffee With Karan" that she wanted to get married to Ranbir Kapoor. Well that was a joke of course, but Alia has always shown her eagerness to act with Ranbir. And now with this news it seems her dream has actually turned reality.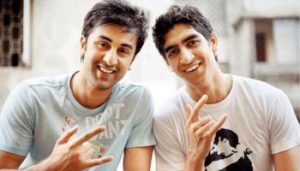 Ranbir Always Wanted To Be Superhero
According to reports Ranbir Kapoor always wanted to do a movie with a superhero theme. So Dragon is his chance to take on the superhero function.
About The Movie Dragon
Well not much has been disclosed about this movie, but Dragon is expected to be a part of trilogy which is based on myths. These myths are presented with modern twist in Dragon. As far as the power of the superhero is concerned all that we know is that the title of the movie is in line with the special powers of the superhero. Currently the movie is in its pre-production stage, and is expected to go on floors within 2016.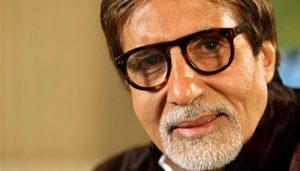 OMG! Amitabh Bachchan In Dragon
Ok this might sound like an exciting news for Big B's fans. According to reports Mr.Bachchan has been approached to do one of the most prominent role in Dragon. Well we need to wait until he confirms his decision.
Both the actors have already met their martial arts trainer according to reports. Ranbir needs be trained for some special action sequences in Dragon. Let's wait and watch for some real super hero action till then.
Check Out Bollywood's 5 Superhero Movies
Our Bollywood movies are giving serious competition to the Hollywood movies isn't it? They seem to be becoming better each and every day. While we wait for Dragon to make its appearance on the big screen, check out some of the most popular superhero movies from Bollywood: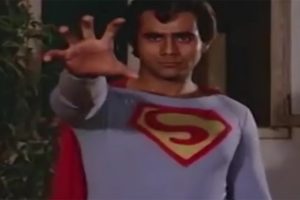 1. Indian Superman
Indian Superman, this movie was the desi versions of Superman. It deserves a mention as it was the first movie in Bollywood which brought the real superhero to Indian screens. Starring Puneet Hissar as superman who was Bollywood's answer to Hollywood's superman Clark Kent. The sad part is that despite of hard efforts there was nothing that actually matched the Hollywood's Superman.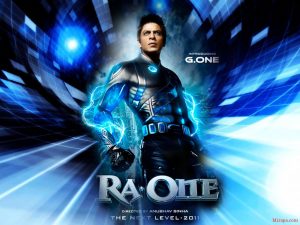 2. Ra. One
This one crossed all boundaries when it came to the pre-promotional strategies, but somehow wasn't too good as the audience expected it to be. Starred Shah Rukh Khan as the superhero and Arjun Rampal as the super-villain. This movie was released in the year 2011, an Indian science fiction superhero film which was directed by Anubhav Sinha. Well to sum up it wasn't that bad too.
3. Robot
We all hear so many jokes related to Rajnikanth isn't it? If you see 'Robot' you will get the answer why these jokes go viral. Robot is one movie which matches perfectly with the Hollywood flicks, the credit goes to the amazing digital effects. And of course Rajni's phenomenon 'Robot' is something for which his fans die. Robot was a record breaking movie which surpassed all possible records.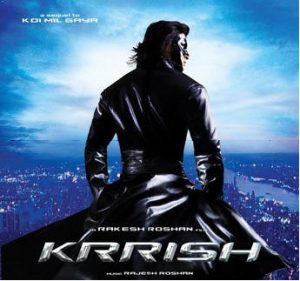 4. Krrish
'Krrish', the bonafide superhero of India. This movie was a great hit and became extremely popular with the audience. The best part about Krrish is that it wasn't influenced by any Hollywood superheroes. The immense popularity of Krrish made its sequel even more popular. Well my personal favourite one was the 1st part.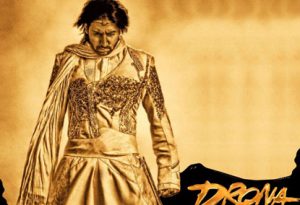 5. Drona
While Amitabh Bachchan is known for his record breaking movies his son too is known for one such record breaking movie called Drona. Drona considered to be the worst superhero film ever. The surprising part is that even the great performers like Priyanka Chpora, Jaya Bachchan and Kay Kay Menon this movie turned out to be a foolish attempt in the history of movie making.
Image Source: Image 1, Image 2, Image 3, Image 4, Image 5, Image 6, Image 7, Image 8, Image 9, Featured Image.
Meet the Author