With the beginning of 2016, the stage is now all set for the much-awaited Delhi Auto Expo. This event is going to take place between February 5 – 9, this is the 13th edition of the automobile show and also Asia's largest motor show. In this year's Auto Expo, around 58 auto manufacturers will participate, and 80 new vehicles are believed to be launched.
Here are 10 Exciting Cars to watch at the Delhi Auto Expo 2016: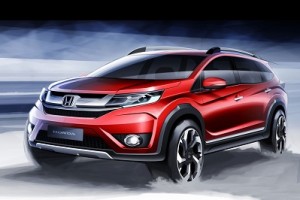 1. Honda BR-V
This one is possibly one of the most awaited Honda cars. Recently the SUV segment is going crazy with cars like the Hyundai Creta, which is gaining huge success in the Indian markets, the Honda BR-V is a sure shot winner for Honda. The new Honda BRV will give tough competition to cars like, Renault Duster, Nissan Terrano and other SUVs. BR-V is expected to be priced at Rs. 10 lakhs.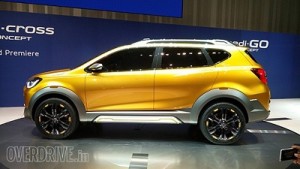 2. Datsun GO-Cross
The 'Go-cross Concept' had been introduced at the ongoing Tokyo Motor Show 2015 and will become a part of Datsun Go and GO+ family range in emerging markets in India. This car is going to be a cool crossover that will add a new sense of style, adventure and fun to the Datsun line-up. This car is specially created for the new generation of drivers. It will feature a 1.2-litre, 3-cylinder, 12V, DOHC diesel engine that also powers the GO+ MPV and is expected to be priced at Rs. 5 lakhs – Rs. 10 lakhs.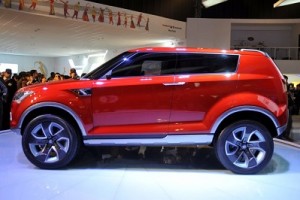 3. Maruti XA Alpha
XA Alpha was expected to hit the showrooms in 2014. But according to latest reports, the Maruti Suzuki has postponed the launch of its XA Alpha compact crossover to 2016 due to a variety of reasons. With so much of buzz surrounding this new entrant recently revealed spy pictures are adding more to it. The expected launch price of Maruti's XA Alpha will be Rs 6-9 lakh.
4. Ford Mustang
One more most awaited cars which is set to be launched in India this year. After extensive testing the Mustang is ready to hit the Indian car market. It comes with a special right-hand-wheel drive set up along with a 2.3-litre EcoBoost or 5.0-litre V8 engine. Expected Price of ford Mustang will be around Rs 35.00 L – 50.00 L.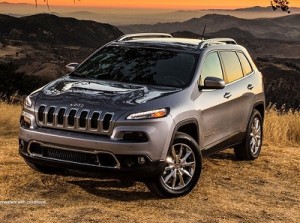 5. Fiat India – Jeep Grand Cherokee
Fiat India will soon introduce their American SUV range from Jeep at the Auto Expo 2016. The rough and tough Jeep Cherokee will come with a 2.4-litre, four cylinders, 16 valves, SOHC petrol engine. It will come with the Front wheel drive option with a fuel capacity of 60 litres. The ex-showroom price of Jeep Cherokee will be under Rs 30 lakh.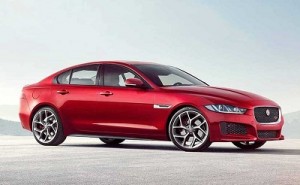 6. Jaguar XE
The Jaguar XE is expected to compete against the popular cars like, Mercedes-Benz C-Class, Audi A4, BMW 3-Series and Volvo S60. It is expected to come in completely knock-down form rather than as a completely built up, this is for better pricing flexibility. This car is the most affordable offering which is currently sold in its range internationally. Expected to be priced at 35 lakhs – 45 lakh.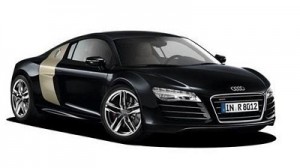 7. New Generation Audi R8
Finally, the new generation Audi R8 is all set to reach the Indian Market. It is going to be one of the key highlights of the 2016 Auto Expo. This is a popular sports car, which will come with some excellent new styling and outstanding exterior feature. The Audi R8 Price will be priced at Rs.1.71 – 2.32 crore.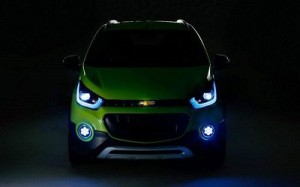 8. Chevrolet New Beat Concept
Chevrolet will display its next generation cars in the Delhi Auto Expo. It has confirmed to reveal 2 new concept vehicles in February. Out of the two new concepts is one is the new generation Chevrolet Beat. This car will be a highly modified version of the current Beat. It is expected to go on sale in India in near future.
9. Volkswagen – Tiguan
VW has confirmed the launch of the next generation Tiguan SUV in the Indian Market this year. Tiguan will come with a 200-hp engine and 4MOTION® all-wheel drive. The Ex-showroom launch price will be Rs. 25 lakhs – Rs. 30 lakh.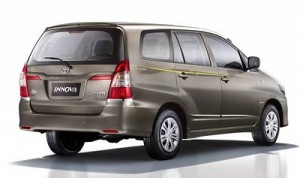 10. Toyota – New 2016 Innova
The new Innova will be unveiled to the Indian audience at the Auto Expo. However, it will be launched sometime in the next year, and will be price significantly high. Adding further, the current Innova is also expected to be sold along with the new one albeit after a comprehensive makeover.
Delhi Auto Expo is biggest event of the India automotive industry. Many big names in India will be in attendance at the venue and will showcase their current line-ups as well as future products. Sellers like Maruti, Honda and also luxury brands like Mercedes-Benz, Jaguar and BMW will make their presence felt.
Image Source: Image1&Featured Image, Image 2, Image 3, Image 4, Image 5, Image 6, Image 7, Image 8, Image 9, Image 10.
Meet the Author