Christmas time is solely about being with your near and loved ones, sumptuous Christmas food, special gifts, and of course, decorating the house in the most beautiful way.
I am sure there is nothing more disappointing than an undecorated house during the festive season! Here we have some simple ideas which would spread happiness and cheer you up even more.
Take a look at Top Ten Christmas Decoration ideas-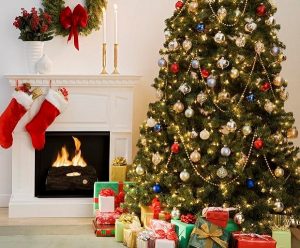 1. Tree décor
The most important centrepiece of the Christmas decorations lies in the beautiful Christmas tree. Use different types of ornaments, lights, candy canes, tinsel streamers. Make sure you don't forget the presents to be kept under it as without the presents the Christmas tree looks quite incomplete.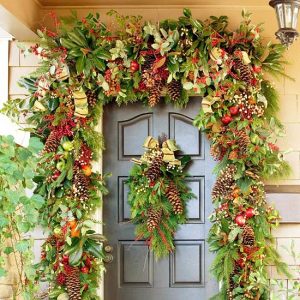 2. Entrance décor
Beautiful and timeless, a prefect wreath in front of your door shows how open heartedly welcoming you are. It can be simple and elegant green arrangement, ornamented with lively red ribbons, you can even add some lights as it will help the decoration to stand out even in the dark. This little set up will make every passer by notice and want to enter your door.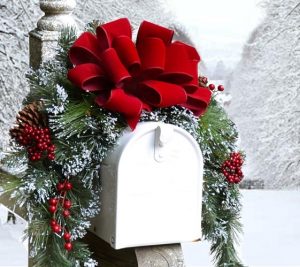 3. Made up Mailbox
A very old tradition followed and proven effective way to wish any and every person who walks by – a happy holiday us by dressing up the mailbox. Top up your square mailbox with a bouquet of some beautiful winter flowers and plants. Place a shallow vase is filled with water and beautiful flowers and put it on top of the mailbox add some lights and sparkling ribbons to make it even more attractive.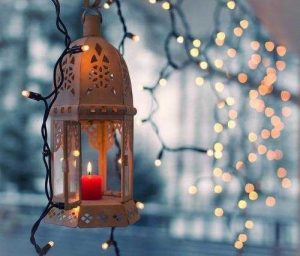 4. Lanterns
Lanterns play a very vital role in the Christmas decoration. Put as many as you can, some in the garden and some on the windows , they symbolise the festivity and are so pretty, and always manage to cheer up any lonely place to the fullest. If you are looking at convenience and being tidy, you can prefer to light candles inside them.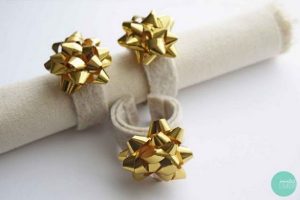 5. Handmade napkin rings
Christmas time is holiday time and this time of the year a lot of family dinners are hosted and many friends come over for feasts. Try making Napkin rings at home as it adds a little more value to the dinner table. You can use dried flowers glued onto ribbons.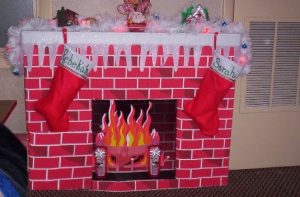 6. Stock the chimney
A Long standing Christmas tradition is to Hang stockings by the chimney and wait for Santa Claus to come and fill them up with goodies. Handcraft your own stocking along with your family as this activity will make this festival time even more special.
7. Handmade Tags
Christmas is even more exciting as there is exchange of love and of course Gifts. To make this process of gifting even more special try making handmade and personalized gift tags. Using card papers and old photo cut-outs are few special ideas which add a little more warmth to your present.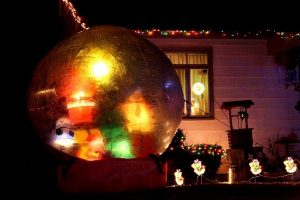 8. Snow globes
The true spirit of Christmas is rightly incorporated by snow globes. There is a trend to scatter them around the house or arrange them on the mantle. This is directly associated the celebrations in the holiday season.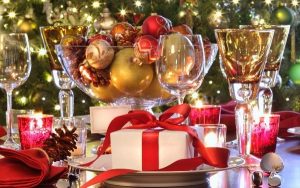 9. Table decorations
The tradition of decorative centrepieces which adorn the dinner or coffee table has become immensely popular. People are going an extra mile to create something which is extraordinary.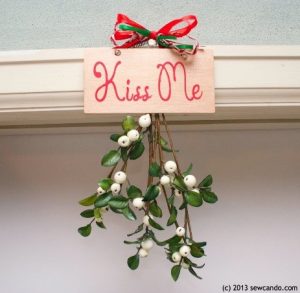 10. Mistletoe
Don't forget to hang a sprig of mistletoe over the doorway or in the centre of the room as it is an age- old tradition. With passing traditions, it is interesting as two people standing under this mistletoe are required to kiss.
These were few of the must to do decorations to follow on Christmas. Try it by yourself and make it even more special by engaging family too.
Image Sources: Image 1,Image 2, Image 3, Image 4, Image 5, Image 6, Image 7, Image 8, Image 9, Image 10, Featured Image.
Meet the Author