Deadpool 's sequel is on its way! Puzzled ? I am sure you are because the film has not still not made it to the theatres but the makers have already started to work on the sequel. The reason they state it due to the fantastic expected opening of around $65 million. The makers also claim that the audience are going to demand a sequel as soon as they watch the movie which is scheduled to release this weekend. Here is the link of the movie trailer below: –
Here are 10 things which you need to know about Deadpool: –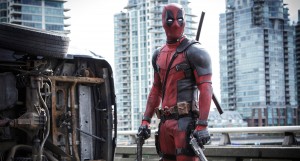 1.Deadpool is a Marvel comics character, the same comic which is famous for its characters like Spiderman, Wolverine, Iron Man, Captain America and similar characters.
2.Fox is claiming that the audiences would demand a sequel as soon as they watch Deadpool releasing this weekend and that is the reason they have started working on the sequel.
3.Deadpool's writers Rhett Reese and Paul Wernick are already writing a script for the sequel. Tom Miller who has directed Deadpool has not signed yet to direct the sequel.
4.It is no surprise that the makers are working on the sequel as Deadpool is tracking to open to at least $65 million over the upcoming four-day holiday weekend.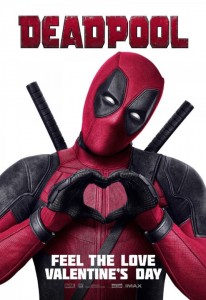 5.The film is based on a character called "Wade Wilson" who after being exposed to an experiment find that he has attained new abilities and hunts down the man who had nearly destroyed his life.
6.The budget of the film is $58 Million, and stars Ryan Reynolds, Morena Baccarin, T.J Millter and Gina Carcano. The film has already premiered in Paris on 8th February 2016 and is scheduled to release on 12th February in the United States.
7.Deadpool has been into development hell (it refers to a situation where a project or film remains in development without any progression) for almost 10 years.
8.The talks for the film series had started way back in 2000 and similar talks took place in 2004 and 2005 but for some reason or the other the film was getting delayed again and again. The principal photography had begun on 23rd March 2015 and ended on 29th May 2015.
9.Rotten Tomatoes has given the film a rating of 81%(from 54 reviews) with an average rating of 7/10; describing the film as fast funny and gleefully profane.
10. The film has been produced by Marvel Entertainment, 20th Century Fox, Kinberg Genre and The Donners' Company. The film has a run time of 108 minutes (1 Hour, 48 Minutes).
Image Sources: Image 1 & Featured Image,Image 2.
Video Source: YouTube.
Source: Hollywood Reporter,Io9.
Meet the Author