There are many locations in the world, which are known for their weird and dangerous nature. They are so dangerous that visiting their not only needs courage and lot of enthusiasm; but it also requires a person who is ready to put his life on risk. These locations are popular for their dangerous behavior, and are often termed as 'dangerously popular locations!' Here is a list of 7 such dangerously popular locations:
Dangerously popular locations around the world!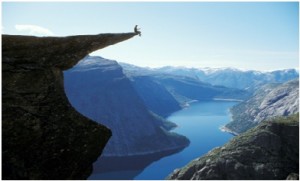 1. Trolltunga!
Formed thousands of years ago; Trolltunga stands for Troll Tongue. And, it is one of most popular outlook spots of Norway. It was formed when glaciers chipped away at the rock. Even this place is listed at #1 position by a US magazine where an impressive selfie can be taken!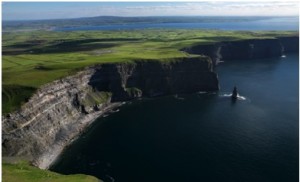 2. Cliffs of Moher!
Located in Ireland, Cliffs of Moher is one of the dangerous and 'unofficial' bike trails! It is continuously crumbling, and at the widest of its section, its only 4 feets wide!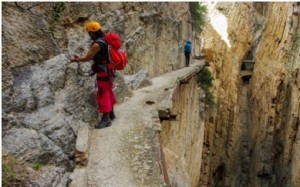 3. El Caminito Del Rey!
Built in 1905, El Caminito Del Rey is renowned as the 'Little Pathway of the King'. Little or no repairs has been done till date, and that's the reason it is completely disintegrated and dangerous. Only bold climbers who have got the utmost courage enjoy braving the sections!
4. Kjeragbolten!
Located in Rogaland, Norway; Kjeragbolten is a rock which sits between two boulders at an amazing height of 3,245 feets in the air! Surely, you don't wish to be there when gravity decides to pull this down!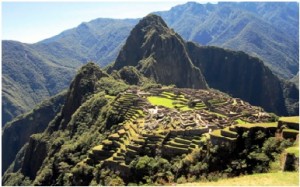 5. Huayna Picchu!
If you wish to have the best view of Machu Picchu; then Huayna Picchu is the best place. But with high altitudes, unkept trails and steep staircases; it is pretty tough to get there!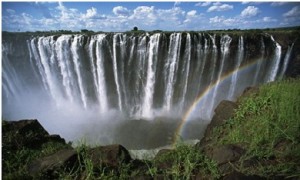 6. Victoria Falls!
This beautiful 355 feets cascade in South Africa is considered to be Devil's pool! Many tourists die every year to capture and live their 'once in a lifetime' moment!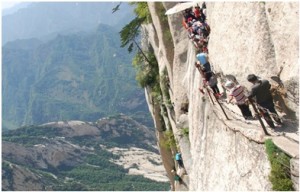 7. Mount Huashan!
Located in China, Mount Huashan's trip is one of the popular ascents; but it's also pretty dangerous one! The creaky bridges and the nearly vertical staircases prove havoc to tourists at times.
Even after reading this, if you still have a 'death wish!' then feel free to visit these dangerously popular locations!
Image Source: Image1, Image2, Image3, Image4, Image5, Image6, Image7
Meet the Author