Sunny Leone, the so called golden baby doll of Bollywood! Does she need any introduction ? I know she definitely doesn't need any formal introduction. The adult film actress is now all set feature in a Biopic Film, and guess who's the biopic on? None other than Sunny Leone herself, yes soon she will be featuring on her own biopic with her husband Daniel Webber. According to reports this story is going to tell all about her past and her journey till now.
Sunny Leone Biopic Film: Here Is All We Know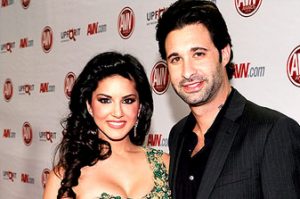 1. Star Cast
Sunny's biopic film will have Sunny Leone and her husband Daniel Webber in the lead roles. Reports also say that some real-life close friends will also work on other roles, this will make the movie look more real.
2. Directed By Abhishek Sharma
There is no title decided for the biopic film yet. But according to reports this movie will be directed by Abhishek Sharma, who also directed 'Tere Bin Laden'.
3. Release Date
While lots of rumours surround this movie, one of them is that it would be a really quickie one. According to reports the biopic is going to be released very soon, and the estimated time is later this year.
4. The Story
Well Sunny's Biopic film will be surely a story about her only. It would have Sunny and Webber's initial meeting and love, X-rated films, then her eventual journey back to India to Bollywood. Well it's going to be Sunny's journey till date.
5. No-Holds Barred Biopic Or Sensitised Version
There are no confirmed reports on whether this movie will be a no-holds barred biopic which will take an up-close and personal look at Sunny's past or it would be a more sensitised version which will not contain the adult movie past. Well considering the Indian market, we are more likely to see the sensitive version isn't it?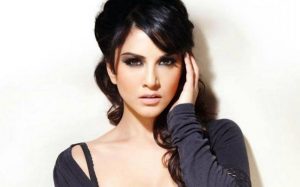 Sunny has had a very popular past as a porn star, she also acted in many risqué movies in the Bollywood. She made her debut in India in the year 2011, when she participated in one of the most popular reality show Bigg Boss. This was actually a gate opener for Sunny Leone's Bollywood journey. Sadly, her movies have failed to generate the kind of interest which was widely expected by the analysts. But again she has always been too popular on the Net. She has bagged a number of movies in Bollywood, like Ragini MMS 2, Ek Paheli Leela, Jackpot and Jism 2. Sunny has also been quite popular with her item numbers for various films.
Very recently, Sunny Leone was humiliated on the national television by a reputed journalist. But the poised answers given by her actually won her fans. Let's hope that this Biopic film will help us get an insight of what Sunny's life actually looks like from the inside.
Image Source: Image 1, Image 2, Image 3, Featured Image. 
Meet the Author