In a major relief for Bollywood actor Salman Khan, the Rajasthan High Court acquitted him in two cases of chinkara poaching on Monday after a long trial.
In 2006, the trial court had sentenced him to one year and five years of imprisonment, respectively, in two chinkara poaching case on September 26-27, 1998, at Bhawad and another chinkara poaching at Ghoda Farm in Mathania on September 28-29, 1998.
While acquitting Salman, Justice Nirmaljit Kaur did not find any incriminating evidence pointing to his involvement in chinkara poaching, an endangered species and Rajasthan's state animal.
With the relief, the actor now has only two more cases pending against him in the trial court — one each under the Arms Act for allegedly using weapons with an expired licence and of poaching two blackbucks in Kankani on October 1-2, 1998, during the shooting of his film, 'Hum Saath Saath Hain'.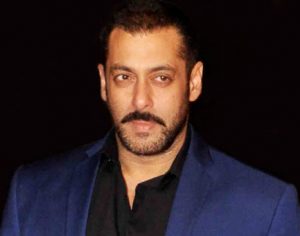 Salman challenged both trial court sentences in the sessions court which rejected his appeal in the case of chinkara poaching, while acquitting co-accused Goverdhan Singh in the case, and referred the case of poaching two chinkaras to the high court. Three appeals by the state government are pending in these cases.
"The high court today allowed both the petitions and acquitted him in both the cases," said Salman's counsel Mahesh Bora, adding that it proved that he was falsely implicated on the basis of statements given by Harish Dulani, the driver of the vehicle.
"The entire case was based on circumstantial evidences, which could not be proved by the prosecution," he said.
In its observation, the high court said that the cases were built on the statements given by Dulani, but he could not be cross-examined by the prosecution as he had disappeared suddenly. "So, the statements of Dulani could not be considered," said the court.
The court also rejected the plea of the prosecution to consider the statements of forest officer Lalit Bora.
The court observed that since Dulani's statements were taken while he was in the custody of forest department, it could not be considered.
Besides, the court also found faults in the attempts of the prosecution to prove the case on circumstantial evidences such as the vehicle allegedly used while poaching, bloodstains, hair strands and pellets.
The court had already arrived at the conclusion that the pellets recovered from the vehicle did not match those taken from the rooms of Salman Khan and Saif Ali Khan.
"Beside this, there was no evidence that the arms or weapon used in the said poaching of the chinkaras," the court observed, citing the submission of the investigating officer, the then ASP Ashok Patni.
After the acquittal of Salman in these two cases, the prosecution could consider filing a special leave petition (SLP) at the Apex court. "We have not yet examined the order in detail. Once we go through it completely, we will decide what to do," said additional advocate general K L Thakur.
Source: Times of India
Image source: Image 1, Image 2, Image 3, Image 4, featured image
Meet the Author