We all know that the children's of our very popular Bollywood celebrities have the best of everything or we can also say that these lucky ones seem to be born with the a silver spoon, be it grooming, launch pads or great exposure, you name it and they have it.
We have seen that almost every year a typical candidate of this category arrives on the scene, a few of them are Kamal Haasan and Sarika's daughter, Akshara, Anil Kapoor's handsome son, Harshwardhan, Suniel Shetty's daughter Athiya have made or are next in line to make a hugely-awaited debut.
However, not everyone, choose to follow in the footsteps of their famous mommy and daddy.
Look at some star kids, who declined stardom-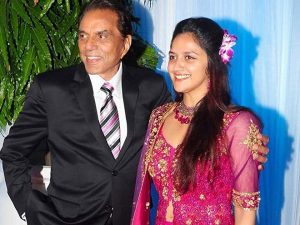 1. Ahana Deol
Dharmendra and Hema Malini's youngest daughter Ahana unlike her elder sister, Esha, didn't show any serious liking to become an actress. Instead, they stayed pretty low-profile and experimented with the technical aspects of filmmaking while chasing her love for Oddisi dance. She is now married to Vaibhav Vora.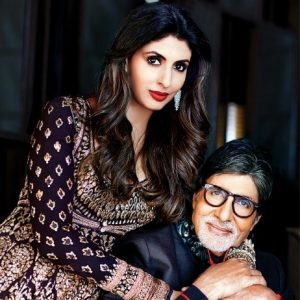 2. Shweta Bachchan Nanda
Amitabh Bachchan's darling daughter, Shweta feels that she does not have the talent or face to be a heroine. However all in her family are into movies. Shweta is very happy as a homemaker, husband and two kids.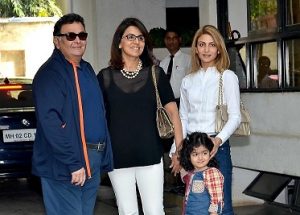 3. Riddhima Kapoor Sahni
Rishi and Neetu Kapoor's very beautiful daughter Riddhima, she wasn't ever too keen on following her family profession of films. While her baby brother, Ranbir is doing great in Bollywood, Riddhima shifted to Delhi post marriage. Her husband is an industrialist, Bharat Sahni and presently Riddhima are into jewelry designing.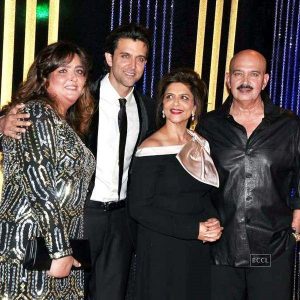 4. Sunaina Roshan
Rakesh Roshan's daughter and Hrithik's sister Sunaina, have fought a number of personal battles. Broken marriage to cancer her life has gone through a number of ups and downs. She plays a key role in supervising FlimKraft, her family's home production. Her brother regards her as the real superhero in his life.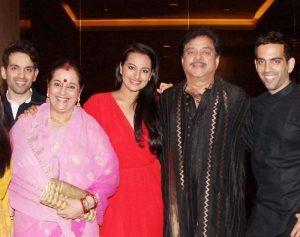 5. Kush Sinha
Of Shatrughan Sinha's three kids, two of them joined Bollywood. Presently his daughter Sonakshi Sinha is one among the most successful females in Bollywood, however Son Luv did a disastrous job with his debut in Sadiyaan and is now wishing to make a comeback. But we are talking about Kush Sinha, twin brother of Luv who had expressed a desire to direct films with his actor siblings. Post that we can't say much as we're still waiting.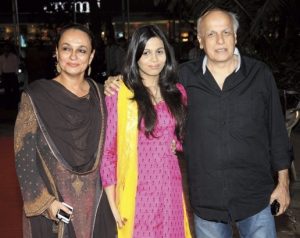 6. Shaheen Bhatt
Very popular filmmaker Mahesh Bhatt and actress Soni Razdan's youngest daughter, Alia is doing absolutely great tinsel town. However Shaheen, her elder sister doesn't seem to consider herself too camera friendly. But instead of that, she prefers to operate from behind the scenes. She has assisted several directors in movies like Raaz 3, Son of Sardaar and Jism 2.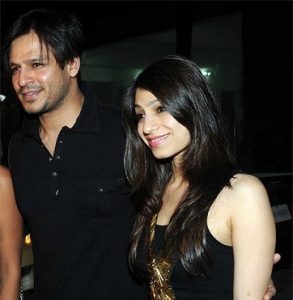 7. Meghna Oberoi Bama
Suresh Oberoi's beautiful daughter Meghna is a trained singer with great flair for painting. Surprisingly, she took up a course at Kishore Namit Kapoor's acting school, but somehow didn't take it further like her brother Vivek.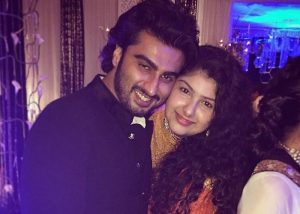 8. Anshula Kapoor
Anshula is Boney and his first wife Mona Kapoor's second child , Graduate from Columbia Anshula definitely doesn't have her face plastered all over the city like brother Arjun.As of now, she's hasn't expressed any interest in becoming a star Kapoor to join the Bollywood .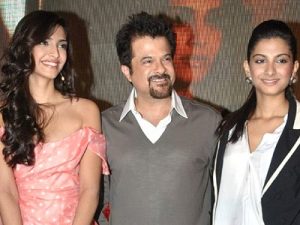 9. Rhea Kapoor
The description on twitter that sums Rhea, Anil Kapoor's second daughter is, Film producer, stylist, food and puppy enthusiast. She produced and styled the popular movies like Aisha, Khubsoorat starring her sister Sonam.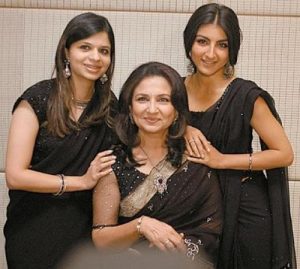 10. Saba Ali Khan
Sharmila Tagore and Mansoor Ali Khan Pataudi's second daughter Saba also chose the glitter of baubles over and above the sparkle of Bollywood screen. While her siblings have made a good space in the Bollywood movies, Saba doesn't see herself as an actress and is completely focussed on designing intricate pieces of jewellery.
Despite of the advantage these celebrities kids didn't choose to follow in the footsteps of their very famous parents, when they knew that they could have achieved stardom easily they somehow choose what their heart and mind asked them to.
Image Sources: Image 1,Image 2, Image 3, Image 4, Image 5, Image 6, Image 7, Image 8, Image 9, Image 10, Featured Image.
Meet the Author