Children and villagers have been burnt to death by Boko Haram extremists in a new deadly attack. Armed Boko Haram fighters raged the village of Dalori, north-eastern Nigeria and killed many poor lives. Many children were among those burnt to death, these extremists opened fire and torched homes.
Boko Haram is attacking mercilessly on innocents-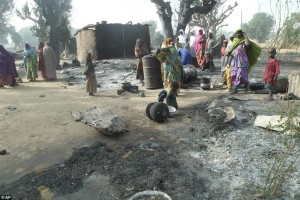 1. Terror Attack at Dalori
This latest deadly terror attack took place in the village of Dalori on Saturday. Dalori is located about 12km (seven miles) from the northern city of Maiduguri, which is also the birthplace of Boko Haram and the biggest city in Nigeria's north-east.
2. Armed Boko Haram extremist raged in Dalori
The Boko Haram fighters shot at the villagers and set their homes at fire, to kill scores of people which also included children.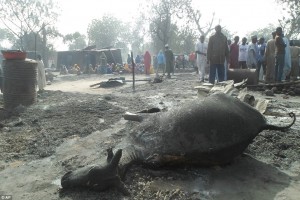 3. 86 People killed
Around 86 people died after Boko Haram fighters raged into the village. Initially they shot at the locals from their cars, post which they set fire to the huts where people were inside. These militants also tried to storm into a nearby refugee camp, which houses 25,000 people.
4. Assailants arrived in Two cars and motorcycles
According to Colonel Mustapha Anka, who is a spokesperson for the army, the assailants arrived in two cars and on motorcycles.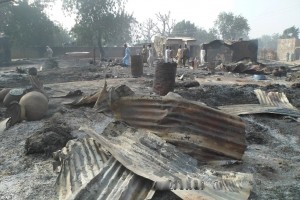 5. Three suicide bombers blew themselves up
Three female suicide bombers tried to mingle with the villagers initially. But they were intercepted, post which they blew themselves up.
6. Survivors hide in tree and bushes
Many villagers who managed to survive had to hide on trees and bushes when the assailants entered Dalori. Few also watched Boko Haram fighters firebomb the huts and also heard the screams of children burning to death.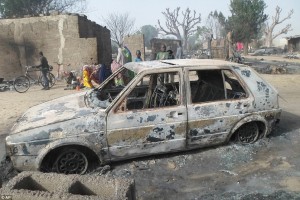 7. Post Scenario at Dalori
The streets of Dalori had scores of charred corpses and bodies littered around, which were ridden with bullet wounds. Children were found standing near the rubble of a burnt house.
8. Boko Haram was well armed
The troops arrived at Dalori at around 8:40pm on Saturday. According to soldiers these troops were unable to overcome the attackers as they were better armed. When the reinforcement arrived with heavier weapons, the Boko Haram fighters had to move back then.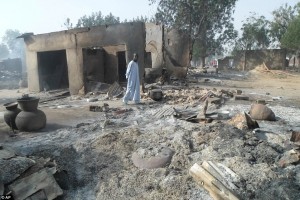 9. Help arrived too late
Survivors of the attack complained, that it had taken too long for help to arrive from nearby Maiduguri. The Dalori villagers who managed to survive are feared another attack.
10. Maiduguri – Target of Boko Haram
Maiduguri, has been the targeted city and has faced several attacks in recent months. The militants have tried to retake the city from which they were pushed around three years ago.
This terror attack has taken life of 86 people in Dalori and another 62 people are being treated for burns. Boko Haram, the Islamist Terror Group has been attacking soft targets, more with the suicide bombers, this is because the military last year drove them out of towns and villages in north-eastern Nigeria. This terror group has been uprising for last 6 years and has killed about 20,000 people and driven 2.5 million from their homes.
Image Source: Featured Image, All Images.
Meet the Author