India is renowned across the world to be home for various amazing species of birds and animals. Attracting thousands of nature and wildlife lovers from across the globe. It has a large number of bird sanctuaries, which is a focal point for bird watchers.
Housing some amazing and very rare species of bird are the below very popular bird sanctuaries in India one must go and see;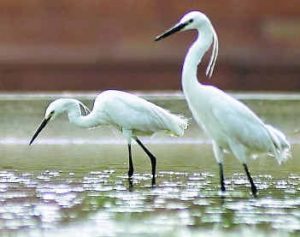 1. Salim Ali Bird Sanctuary
Located along the Mandovi River in Goa, ultimate spot for bird watchers offering an amazingly beautiful look at some exotic species of birds, like pelicans, parrots, peafowl and many more. Thought this sanctuary might not be big in size but it offers exotic variety in flora and fauna.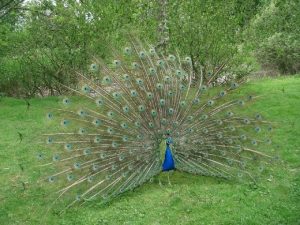 2. Nawabganj Bird Sanctuary
Very Popular in Uttar Pradesh, situated in Unnao district which lies near Kanpur and Lucknow. This Sanctuary offers a beautiful look at more than 250 species of migratory birds, most of these birds come from the CIS countries.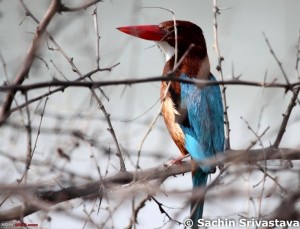 3. Sultanpur Bird Sanctuary
Situated in Gurgaon, along a shallow lake in Haryana known as the Sultanpur Lake. Every year more than 100 species of migratory birds can be spotted here. Along with these rare species of birds this sanctuary is also a home for some wild animals and flying predators.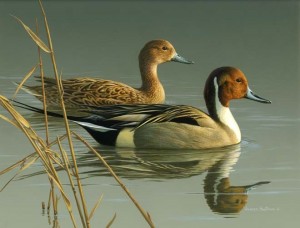 4. Mayani Bird Sanctuary
The Mayani bird sanctuary is very popular for its enormous range of species for migratory birds situated in Satara district, Maharashtra. Several migratory birds such as flamingos from Siberia pass through the area in very large numbers. It is considered as one of the most noticeable and famous bird sanctuaries in India.
5. Nal Sarovar Bird Sanctuary
The Nal Sarovar Bird Sanctuary is one the largest bird sanctuary in India. It is an absolutely perfect destination for bird lovers who are looking to spot rare bird species such as coots, pintails, flamingos, spoonbills and avocets.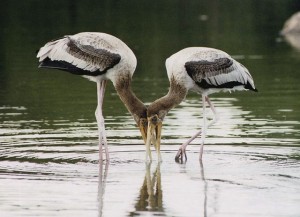 6. Ranganthittu Bird Sanctuary
Situated on the banks of river Kaveri, near Mysore. Exotic rare species of migratory birds like Partridge, egret, plougher, ibis and river tern make their homes in this sanctuary. This Sanctuary is an important tourist attraction of Mysore.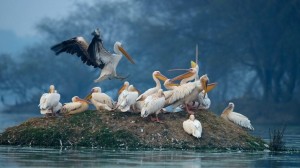 7. Bharatpur Bird Sanctuary
Situated in Rajasthan, which known also popular as the Keoladeo Ghana National Park. Bharatpur bird sanctuary is one of the most popular and best bird sanctuaries in all over India, homes the finest bird. Bird species who are rare and highly endangered migrate here in the winters.
8. Chilka Lake Bird Sanctuary
Chilka Bird Sanctuary located in Puri, Orissa, showcases the grand Chilka Lake. Host to the largest number of migratory birds in the country during the winter season and is considered as one the best bird watching destinations in India.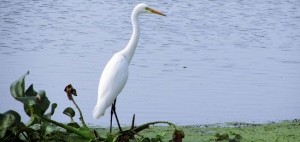 9. Kolleru Bird Sanctuary
Lies between West Godavari and Krishna Rivers. Home for nearly 20 million birds, both migratory and resident, which includes the Siberian Crane, Grey Pelican and Ibis.
10. Kumarakom Bird Sanctuary
The famous Kumarakom Bird Sanctuary in Kerala is one of the most favoured bird sanctuaries in India, which is locally popular as Vembanad Bird Sanctuary. Lies in close area of Vembanad Lake. Houses very unique fauna, and an exotic bird species like Siberial Stork, Flycatcher, Wood Beetle and Teal.
Along with the beautiful variety of birds these sanctuaries also have excellent variety in flora and fauna.
Image Sources: Image 1,Image 2, Image 3, Image 4, Image 5, Image 6, Image 7, Image 8, Image 9, Image 10, Featured Image.
Meet the Author