Auto Expo 2016 is all about showing cars from different countries. All manufacturers wanted a reason to showcase their design. This is the reason you may have spectated around 92 launches in Auto Expo 2016. Indeed it is difficult to pick out the best from so many options.
Here are the list of Top 10 cars in Auto Expo 2016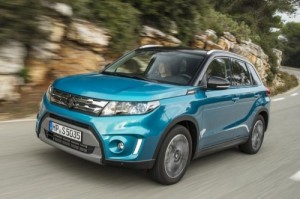 1. Maruti Suzuki Vitara Brezza
The Maruti Suzuki Vitara Brezza has managed to fall under compact SUV segment for the first time. The car is scheduled to launch in month of March and will only be available in 1.3 litre diesel engine with a six variants (LDi, LDi(O), VDi, VDi (O). ZDi and ZDi+). Maruti Vitara will be sold under Nexa, which is Maruti's sub-brand. The price of the car starts from 6lakh and the expected sale is over 5000 units monthly. The company stated that the automatic version might come either in late 2016 or early 2017.
2. Ford Mustang
You can take a glimpse of the 6th generation American car Ford Mustang in Auto Expo 2016. The car will soon be launched in India, perhaps in mid of the year. The Ford Mustang is expected to appear through CBU with a price of around 60lakh. The car has only option of 5 litre engine with the power of 435bhp and 524Nm peak torque.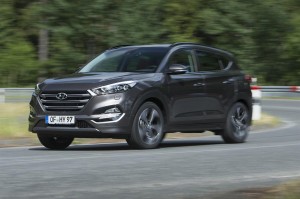 3. Hyundai Tucson
India's largest exporter and the second largest car manufacturer Hyundai Motor India showcase their new SUV, Tucson at Auto Expo 2016. The Senior VP, HMIL stated that "Hyundai Tucson will bridge gap between Creta and Santa Fe,". The 3rd generation Tucson has a vivid and bold look with some refine lines, strong proportions and the hexagonal grille, which is key mark of the company.
4. BMW X1
The new BMW was seen at Auto Expo 2016. The car will be available only in diesel with a starting price of 29.9 lakh upto 39.9 lakh. The new BMW has come up with lots of improvements like cabin space, taller and wider interior space. Currently wheelbase of the car is increased by 90mm and boot space by 85 litre. The design also looks much more appealing now.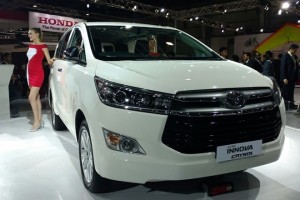 5. Toyota Innova Crysta
Toyota has finally revealed its new Innova Crysta at Auto Expo 2016. The company has stated that the sale will start in the country by end of 2016. The second generation was already launched in Indonesia in last November. Toyota has come with lot of changes in exterior and interior as well. New Innova has got automated climate control, touchscreen navigation, Bluetooth connectivity and many more features.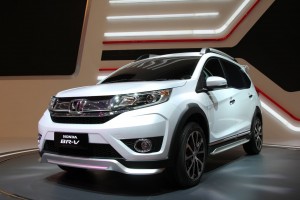 6. Honda BR-V
Established on the previous Honda cars like Brio and Mobilio, the new Honda BR-V designs are on the same line. Honda BR-V has a compact SUV looks with good ground clearance. The car will be available in 1.5 litre petrol and 1.5 litre diesel same like other Honda cars. The car is comparatively more spacious and yes it is a 7 seater. Honda BR-V is expected to launch in festive season of 2016.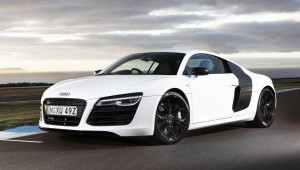 7. Audi R8 V10
The new Audi R8 has its own advanced look with a top speed of 330km/h. The car has got more curves on the side with a noteable line intersecting the wheels. According to the company, the curves and lines have made R8 look longer. The Audi R8 also has a plus version with a 5.2 litre engine and 610bhp.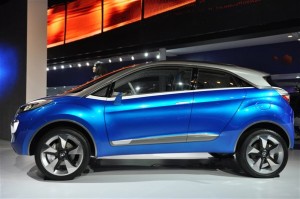 8. Tata Nexon
The new Tata Nexon is under the category of compact SUV and fall between Zest and Safari Storme. The car contains 1.3 litre diesel engine with good interior and exterior design. This is the first car to enter in compact SUV segment from Tata.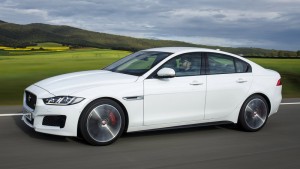 9. Jaguar XE
The new Jaguar XE is already launched at the Auto Expo 2016 with a price tag of 39.90 lakh. The car has a 4672mm length, 1850mm width, 4672mm height and 2835mm wheelbase. Jaguar XE comes in a 2.0 litre diesel engine which produces 180PS at 4000 rpm and the same capacity petrol produces 200PS at 5500 rpm. Diesel and petrol both contains speed of 8 automatic gearbox.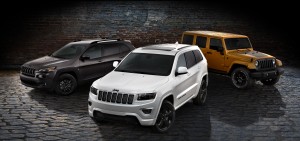 10. Jeep Wrangler and Cherokee
This brand is very much new in the Indian market. The company is planning to open the dealerships in all metro cities using Fiat's network. Cherokeen and Wrangler both will be launched in India in next few months.
The 2016 Delhi Auto Expo car manufacturers have bombarded India with new cars. And these cars are very much expected to hit Indian market in 2016.
Image Source: Featured Image, Image1, Image2, Image3, Image4, Image5, Image6, Image7, Image8, Image9, Image10
Meet the Author