It is expected that the doomsday is not too away for the Asians and the Americans. Yes it's not a joke, you heard it just right. Experienced scientists who have have been claiming that both the subcontinents Asia and America are expected to be hit with a Mega Earthquake, this forthcoming danger would be able to kill as many as 4 Crore people and also divide the American continent. This is probably the Nastiest Mega Earthquake to rock America as well as Asia.
As this earthquake is expected destroy lives of crores of people it is expected to be the worst earthquake that mankind has ever seen warns Nuclear Engineer Dr. Keshe. If his theory comes true then North and South America will split further be hit by super disastrous tsunamis. All this would be end result of an earthquake that's 'imminent.'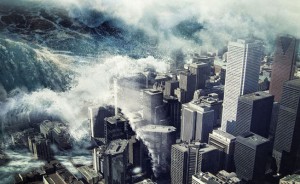 The moment this theory came into light, majority of people in America and Canada boarded on the world's biggest earthquake emergency drill known as 'Great Shake Out'. A Mock drill was carried out by the authorities which was a part of the emergency response to the mega earthquake, this would prove helpful at the time of emergency.
The Iran born scientist Dr. Mehran Tavakoli (M.T.) Keshe says that the series of earthquakes between 6 and 8.3 magnitude in the last month were just the beginning of the mega quake. This Forthcoming mega earthquake is expected any time between now and next autumn. China is expected to be hit first, and that in turn can cause major tsunamis that could wipe out whole of California.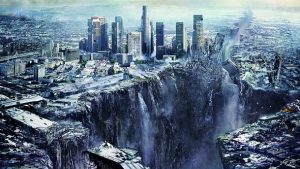 In addition to all the disaster he further adds that this earthquake is also expected to separate the North and South American continents, this one will perhaps be even larger than the one in California. As a natural process of the planet, a series of movement is expected at the same time to the different plates, as the continents are locked into each other.
He further states that the Economy of the world will collapse as a result of the huge loss due to this imminent earthquake. However he hopes that this disaster doesn't happen the way he predicted but this what he knows it is unavoidable the continental break up is foreseeable."
The Video below explains his theory of the splitting of the two continents.
Click to Watch!
Image Sources: Image 1,Image 2 & 3, Video, Featured Image.
Meet the Author