We all have scars over some place in our bodies, and we often try to hide them too. This is because we are somewhere and somehow ashamed of it. Well, Modern Family's Ariel Winter is not. This actress is proud of the scar on her body, she rocks her breast reduction scar on the SAG Awards red carpet. Well how many of us would have the guts to do it?
Just 18-years-old, Ariel Winter is proving to be quite the role model for 100 of teens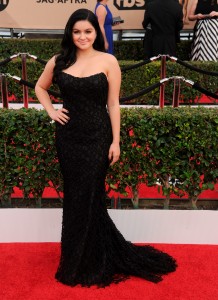 Ariel Winder went for a Breast Reduction Surgery
1. Earlier dressing up for red carpet events had always been a challenge for the actress. She even had difficulty finding herself perfect beachwear.
2. Once she had a 32F bust size.
3. People earlier recognized her because of her bust size and not because of her work in Modern Family. This was very depressing for her.
4. April 2015, Winter went under the knife to relieve the "excruciating" pain.
5. Her bust reduced from 32F to a 32D post-surgery.
6. Her decision for the surgery was one of the best decisions she made.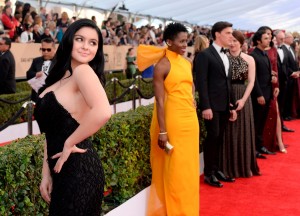 SAG Awards which was held this Saturday, put this actress under spotlights. She wore a backless mermaid style Romona Keveža gown which didn't hide the scars from her breast reduction surgery.
Winter spoke to her fans on Twitter a day after the cere
mony about the choice. She said that she is "proud" of the scar which was left behind by the surgery, and there is a strong reason why she didn't make any effort to cover up then up. Scars are a part of them and she is not at all ashamed of them. Actress Winter feels that it is very important to talk about it openly as there are many young girls suffering like she did.
She is now motivating hundreds of teen girls to flaunt their scars off and not be ashamed of them.
Image Source: All Images
Meet the Author