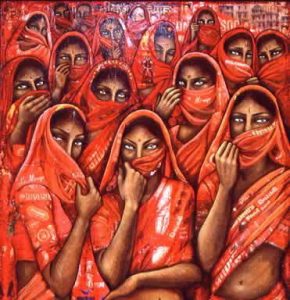 When we talk about India, we mostly discuss about its rich heritage and culture. But nobody ever mentions about people's mindset and their thought process. Well, may be because today things are completely different. Ancient Indians were completely different from present Indians, they were extremely modern and broadminded in their mindset.
Ancient Indians never held on to small taboos; but were very open and way too forward than us.
Check out these 15 Facts if you don't believe how broadminded our Ancient Indians were-
1. According to Manusmriti, women in Ancient India had the freedom to earn money and spend it the way they wanted to.
2. It is mentioned in the Mahabharata, that if a women didn't want to be intimate, no man could ever force her. Men were expected to control themselves in such situations and walk on the path of the morality.
3. A man was not allowed to ill treat his wife or beat her under any circumstances.
4. Every woman deserved to be respected and treated equally irrespective of her looks, there was no disparity, according to the Lakshmi Tantra.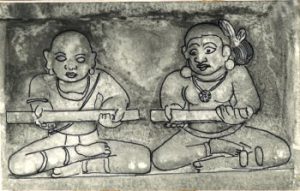 5. According to Manusmriti, every woman had the right to get as much education as she wished to. There was no restriction on education level even it was more than men.
6. Women had the freedom to choose their own life partner. And if she chooses to stay a spinster, there wasn't any issue to it.
7. People talked about sex freely, it wasn't banned or considered bad or forbidden.
8. In ancient India, a woman's virginity was never question even if there was no hymen. There was no issue ever created over the woman's hymen.
9. It was said by a famous Sanskrit poet, Rajasekhara that in the ancient India there was nothing like a gender bias in the field of literature.
10. Dating before marriage was absolutely normal during the time of ancient India. Even Kalidasa's Raghuvamsa has mentioned about it. In fact, when men and women went on a date in public parks, no one ever disturbed them.
11. During the period of Chadragupta Maurya, in the Gupta Age, women had the freedom to remarry, if their partner was banished, died or was an impotent.
12. Both men and women were given equal opportunities in every field there was no disparity.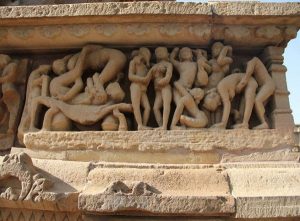 13. In Ancient India art was never questioned or criticized, even if depicted or displayed sexual acts of love. Open approach towards things and boldness in the form of beautiful art can be even today on the old walls of Khajurao and Markandeswar temples.
14. Manusmriti gave the rights to look after parents to both daughters and sons. Unlike today where the son takes the sole responsibility of the parents and the girls are married.
15. Kama sutra, a book that depicts sex and everything revolving around the act in a very bold and open manner and the world knows about it.
Today India has changed a lot; people's thinking has been changed due to a series of invasions that took place on our country which altered the thoughts, minds and thinking of people.
Image Sources: Featured Image, Image 1, Image 2, Image 3, Image 4, Image 5.
Meet the Author