Piyo glass full doodh… Remember this song? Most of us believe that milk is just meant for kids and only provides calcium. But these days nutrition is so very important for our daily living and we tend to lose out on various types vitamins and minerals. Age is no factor for drinking milk, as we can always benefit from the different types of milk, which are available apart from the cow's milk, there are other dairy and non-dairy substitutes of milk I bet you didn't know about.
Check out the alternatives to cow's milk and their health benefits-
Dairy alternatives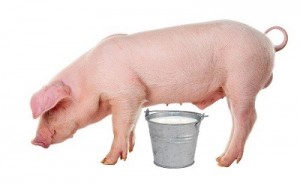 1. Pig milk
Pig's milk is very high in fat content. However, it is an excellent source of nutrients. There is 8.5% of fat concentrate which is very high as compared to cow's milk which of about 3.9%. It is very difficult to milk the pigs as they have a limited milk ejection time of around 15 seconds, whereas for a cow it is up to 10 minutes.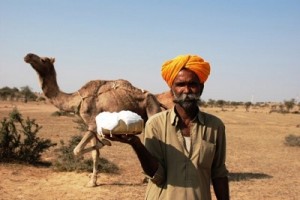 2. Camel milk
This is salty in taste, and is quite prominent as is high in Vitamin C, and very low in fat. The composition of the camel milk is similar to the cow's milk and in fact, it could be a better option as it is very high in protein and is also antimicrobial in nature. Camel's milk is three times as rich in Vitamin C as compared to the cow's milk and is also 10 times higher in iron. It is loaded with unsaturated fatty acids, minerals and B-Vitamins. A very good source of protein. For people who are lactose intolerant, this milk is a great option as it is lactose-free.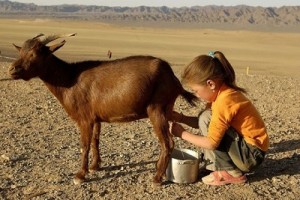 3. Goat milk
Again the goat's milk has a similar composition to cow milk. It is a healthy replacement for the cow's milk as it is lower in fat and rich in protein and calcium. One the benefit of this milk is that it is very easily digestible and is also known to reduce inflammation. This milk is not suitable for lactose intolerant people.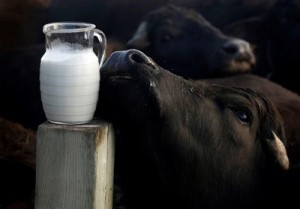 4. Buffalo milk
Looking for a high fat milk? Then the Buffalo milk is the right choice. This contains almost twice as high as cow's milk fat content, which makes it very hard to digest. It is not suitable for infants. The buffalo milk is very high in saturated fat and also on overall calories.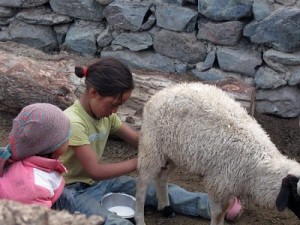 5. Sheep's milk
Sheep's milk is a much better source of protein and calcium when compared with the cow's milk. It is also rich in the total fat content and calories. It also contains a good amount of zinc and Vitamin D. It is also a perfect option for cheese and yogurt making because of its solid content. The drawback of this milk is that it has a high lactose content.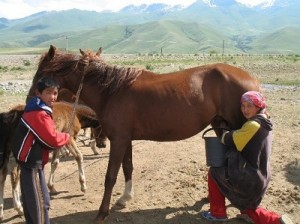 6. Donkey and horse milk
This is the closest option to the human milk as it contains very similar compositions. They are very low in fat and also very high in lactose. The horse and donkey's milk is a very good option for skin health. Few studies have shown, that the donkey's milk could actually serve as an alternative option to cow milk for those children's who are allergic to bovine proteins.
Non-Dairy Alternatives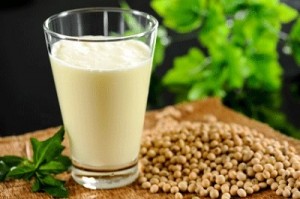 7. Soy milk
This milk is made from the soybeans, and is a popular non-dairy alternative. Perfect option for people who are lactose intolerant. As it comes from the plants, it is cholesterol free and low in saturated fat. The soy milk contains absolutely no lactose. The benefits of soy milk is that it contains the same quantity of protein as the cow's milk, it is also a very good source of protein, potassium, Vitamins A, B12 and D. However, few studies have shown that higher consumption of soy-based products can cause fertility problems and lower sperm count.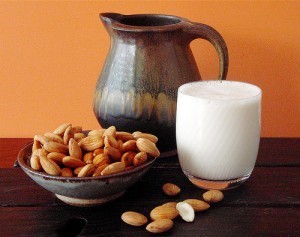 8. Almond milk
This is a very popular drink with dieters. However, almond milk may not have all the nutrients your body needs. But the good news is that it neither contains cholesterol nor lactose, which makes it an ideal option for those who are lactose intolerant or are allergic to soy. However, it is a poor source of protein.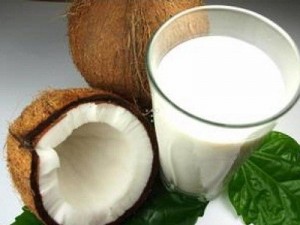 9. Coconut milk
Ok, before you get confused, it's not the coconut water. But I am talking about the coconut milk. This milk is again lactose-free and it comes from a fruit which is a rich source of fiber, iron, Vitamin C, magnesium and calcium. However, it has few drawbacks too, as it is loaded with coconut oil, which means it is rich in saturated fat. Which also makes it a high calorie option but as it is also low in protein content, it is a cause of concern.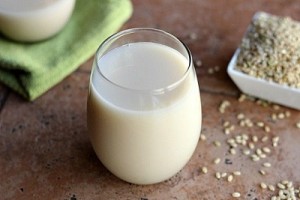 10. Rice milk
It is generally made from the brown rice. It is the best options for those who are lactose intolerant. It is low-fat and is lactose-free. It can be a low calorie option if consumed in unsweetened form. However, it contains a more carbohydrates as compared to the cow's milk, it also lacks basic calcium, Vitamins also other essential minerals.
These were the few alternatives to the cow's milk healthy. Well, whether you should consider replacing it with almond milk or camel milk depends on you totally. Diet, medical background and nutritional requirements and your level of milk intake are factors that need to be considered when selecting the right milk.
Image Sources: Image 1,Image 2, Image 3, Image 4, Image 5, Image 6, Image 7, Image 8, Image 9, Image 10, Featured Image.
Meet the Author