In my previous article I had told you about places which you can visit in New York. But in this article I will tell you things which you can and should do in this city. New York is certainly one of the greatest cities in the world. It is one of the most happening places in the globe and everything about it makes you fall in love with it. There are hundreds of things which you can do in New York. But since many of you have packed schedules, in this article we will discuss about 6 things which you should definitely do in this great city.
6 Things You Should Do In New York
 1.Walk The Brooklyn Bridge
Yes, this is the first thing which you need to do in New York. The bridge is full of tourists, even if you don't like crowded places you should definitely pay a visit to this bridge. The view of Manhattan skyline is extremely beautiful from this bridge. For the perfect view I will suggest walk from Brooklyn side to Manhattan. This is the perfect place for clicking selfies so carry a selfie stick along with you. If you are a serious "crowded places" avoider, then visit in the morning or late evening.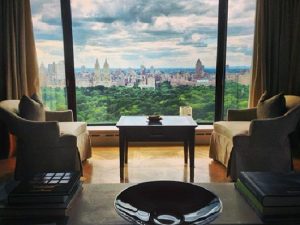 2.Stay At The Carlyle Hotel
Carlyle Hotel is located in one of the poshest areas in New York. The hotel has hosted everyone from politicians to celebrities. I can understand that many of you won't be able to afford staying at the hotel. In that case you can visit the hotel's Bemelmans Bar which is open to public. The bar is famous for its cocktails,24 karat gold leaf covered celling and live piano music. The bar is completely old fashioned which is one of the major reasons I am recommending this bar. This is definitely one of the things you should do in New York.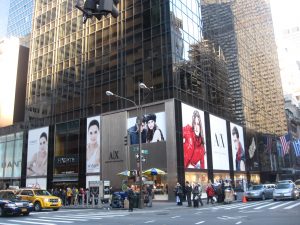 3. Shop Fifth Avenue
Now visiting this place can involve two activities. Either you spend every last dollar you have in your pocket or you can window shop. There are numerous shops right from Tiffany to Tommy Hilfiger. If you are brand cautious then this is this the place where you want to be. This is one of the things you should do in New York.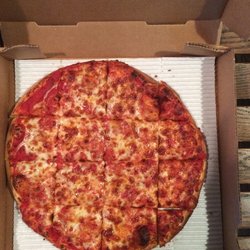 4.Eat A Pizza At Carroll
Before you visit here, I have to tell you that if you are impatient do not visit this place. Mark Lacono, Carroll Gardens homeboy never wanted to make pizza for a living forget about running one of the most in-demand restaurants in New York. The seating capacity of the restaurant is of just 30 persons and the pizzas here are rustic, handmade and extremely delicious.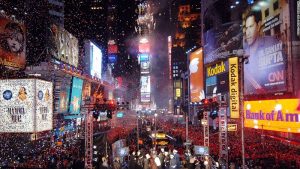 5.Visit Times Square At New Year's Eve
Times Square is the same place where you see Spider Man saving the world on the big screen. It is certainly one of the most beautiful places in the world with flashes and giant TV screens surrounding it. Visit it at New Year's Eve and watch the ball drop at midnight. It will certainly give you hopes for a happy new year. This is certainly one of the things you should in New York.
Image Sources: Image 1, Image 2, Image 3, Image 4, Image 5 & Featured Image.
Meet the Author