There is absolutely no doubt to the fact that eating healthy is very important. But did you know the way you cook also plays a vital role in making your food healthy? Yes people, how you cook your food is something that matters a lot. There are certain methods of cooking which can actually damage the nutrients and proteins in the food. Apart from damaging the essential proteins and nutrients these methods can actually create toxins in your food which can be really harmful for your health. So to make your life a bit simpler and safer, I bring for you 6 hazardous cooking methods that you should strictly avoid.
6 Hazardous Cooking Methods You Should Strictly Avoid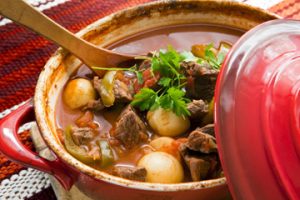 1. Slow cooking
Many people consider slow cooking their food as it helps to bring out the flavour in food. But be careful as it has some disadvantages too. Cooking food for too long actually breaks down the collagen. So stop this process now. Instead cover the food and cook if you still plan to simmer something for long.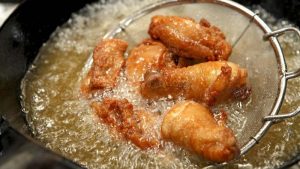 2. Deep-fried
This is for all those who love pakoras and puris. Did you know deep-frying is considered to be one of the worst methods to cook your food? Yes, deep-frying actually slathers your food in glycated sugars and oxidized fats. This method involved cooking the food in very high temperatures which make a number of toxic compounds in the food and also might increase the risk of cancer.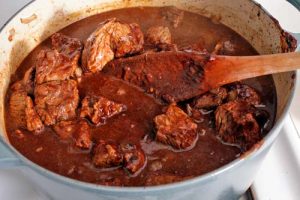 3. Simmering Meat
Indian cooking involves a lot of show cooking; we often consider simmering the meat for hours. But it is not at all a good idea to slow cook any kind of meat. However, the same doesn't apply to vegetables, you can always do but just make sure you don't overcook them.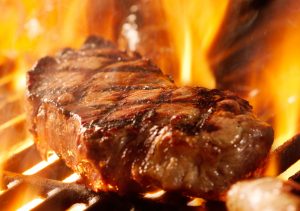 4. Grilling Meat On High Range
We all love grilled meat isn't it? But never ever grill the meat on high range. Always keep in mind that grilling the meat on medium range is the best way, as it helps to reduce the formation of toxins which is caused by charring meat. This will also give your meat a wonderful texture and flavour.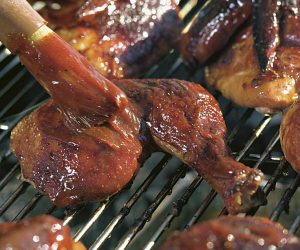 5. Barbecued
Did you know Barbecuing is one of the most hazardous method of cooking? Yes, cooking on the barbeque can form cancer and inflammation-causing agents when the fat hits the coal. Well most of us love barbequed meat and vegetables but be careful. To add further, these barbecue sauces also have hidden sugar and MSG's in it which can be carcinogenic when heated.
6. Microwave
This one you would have surely heard of, as a lot of awareness has been seen circulating about the same. Yes, food which is microwaved turns too dangerous for health. Studies show, microwaves can cause changes in HDL, LDL, and the white blood cells. Also these microwaves tend to generate high amounts of electromagnetic fields in your kitchen area.
I hope this article helps you understand how important it is to cook your food correctly. You might think you are eating healthy, but the reality would be totally different. Cook Safe, Eat Safe and Be Healthy!
Image Source: Image 1, Image 2, Image 3, Image 4, Image 5, Image 6, Featured Image.
Meet the Author