Deserts offer some of the world's amazing mysteries. These desert mysteries are both natural and man-made. Right from the dead cities without a history to the anomalous artefacts to the monuments depicting advanced ancient knowledge and the explosions from space; these are some of the unsolved (desert) mysteries. Here is a list of 5 unsolved desert mysteries of all time:
Shocking Unsolved Desert Mysteries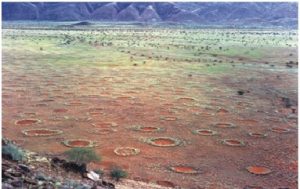 1. Fairy Circles
One can see the evenly spaced circles in the Namibian desert. The edges of the circles are covered with knee high grass; but the centres are empty as nothing grows in it. Even when fertilized soil is added to it, then also nothing grows in the centres of those circles. There is still a mystery about the origins of the circles. These circles are present over 1,800 kilometre long stretch and surprisingly they never overlap. Having a lifespan of up to 75 years; these circles can expand from 2 to 20 metres.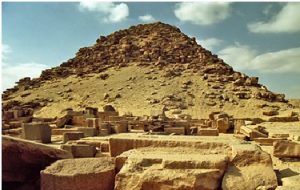 2. Strange Tomb
In 2005, a 3,000 year old mystery in the Valley of the Kings came to light. A plain limestone chamber housing 28 enormous jars and 7 coffins underneath the ancient workers' huts was discovered accidentally. None of the caskets contain the bodies; instead they were stuffed with pieces of rocks, pottery, mud seals, wood and cloth. No one knows why such waste was stuffed in the royal decorated coffins in this valley.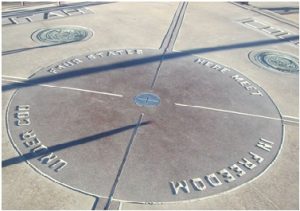 3. Four Corners Gas
The area where New Mexico, Colorado, Arizona and Utah meet is termed as the Four Corners. In 2003, a deadly cloud of methane gas was found by a satellite. There was something which was releasing such a shocking amount of this greenhouse gas equal to almost 10 percent of annual emissions in the whole of the United States. The emission continued for nearly six years and then it mysteriously stopped as it had started!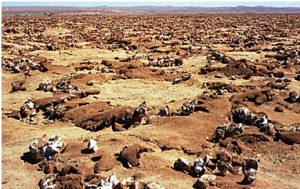 4. The Atacama Nitrates
The driest spot of the planet, The Atacama desert is a place where nothing can exist! But, it has the world's most abundant iodine and nitrate deposits. Although, the bacteria needed for these deposits is not present there; still in the area of 700 kilometres long and 20 kilometres wide, there is huge nitrate deposit. This is still a mystery as nothing has been proved yet for these iodine and nitrate deposits.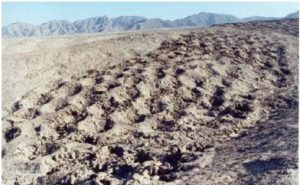 5. Pisco Holes
Another mysterious place where the rocks have thousands of cones shaped holes. People think that these holes have been carved by unknown hands to use them as storage pits for bodies and food. But there is no evidence of human in that band of about 1.5 kilometres long and 20 metres wide. There are approximately 6,900 pits and at a particular spot they suddenly end up. It is said that the spot was destroyed by an explosion due to which the pits abruptly ends up there.
There are many riddles which are still to be solved by the humans in order to get the exact knowledge about these mysterious deserts. It would not be a surprising thing if, while solving these puzzles, the researchers may discover some more mysteries in those deserts!
Meet the Author