A visit to a haunted house can actually chill your spine isn't it? Well there are end numbers of haunted houses in the country, but visiting the spookiest one what you really need. So here I bring for you today 5 most scary haunted houses which will surely bring the season's most spooky experience right in front you. Enter if you dare and join the screaming.
5 Most Scariest Haunted Houses In America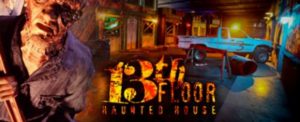 1. 13th Floor, Denver, Colorado
The very name 13th floor tends to scare most of the people isn't it? And at the 13th floor in Denver the spookiness crosses all possible heights. You would encounters with spirits from the netherworld, and you run into creepy creatures from this world ­­ like rats, snakes, and even spiders. The creepiest creature on the floor is Mr. Heykids, who is a retired professional clown. This guy after years of neglect had actually developed a taste for blood. His scary laughter can be heard echoing all around the halls, and it is mixed with screams of terror. You have to visit this place to feel those goose bumps.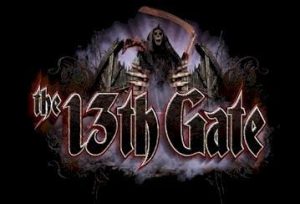 2. The 13th Gate, Baton Rouge, Louisiana
Another one on this list with the unlucky number 13 in its name. The 13th Gate is located in a backwoods bayou. This place features voodoo haunts, claustrophobic cellars, snake­infested swamps and a prehistoric ice cave.  Nothing can beat the feeling of a terrifying crawl through the underground tunnels and the crematory oven before embarking on a harrowing ride in an old hearse. Just make sure you don't get lost, because if you do you may actually find yourself on a rickety bridge overlooking hundreds of live snakes.
3. Cutting Edge Haunted House, Fort Worth, Texas
The Cutting Edge Haunted House in Texas is a Guinness World Record holder for the world's largest haunted house. This spooky haunted house is located in a 100­year­old abandoned meat packing plant in a section of Fort Worth historically dubbed "Hell's Half Acre." This haunted house now features the equipment's which were once used to process beef. But now the old conveyor system actually hoists realistic human mannequins, painted to look like butchered corpses, over the heads of guests. This is surely a scene which will haunt your dreams.
4. Statesville Haunted Prison, Crest Hill, Illinois
Located at about 40 miles southwest of Chicago, this haunted prison actually sits in the shadow of the real Stateville Maximum Security Prison located on the Siegel's Cottonwood Farm. At this haunted house the guests are led through 23 maximum security cells, where they come face to face with over 100+ ghostly criminals.
5. The Darkness, St. Louis, Missouri
The Darkness located in Missouri is now celebrating its 22nd year of terrifying people. This place has has added an extra attraction to its roster of four haunted houses. Visitors here come face to face with these three cruel sisters who live in the mansion and killed almost everyone in sight. Apart from the three sisters the house is haunted with plenty of other demons and ghosts. But the main fear is he three sisters and they will surely scare the hell out of you.
It doesn't matter where you live, I am sure you would love to visit these haunted houses and join in the screaming. So Enter if you dare!
Image Source: Image 1, Image 2, Image 3, Image 4, Image 5, Featured Image. 
Meet the Author