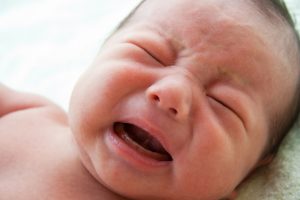 It seems humanity has died on this earth, when we hear such incidences. In a shocking incidence, a 28-days old infant was raped by a 25 year old man in Uttar Pradesh. This incidence is an eye opener for people who believe that rapes happen because of women's revealing clothes. It is shocking as well as saddening that some people's mentality can be so pathetic to commit such heinous crime.
Our country is full of people with ridiculous thinking such as women are being raped because they wear revealing clothes. Were the little infant's clothes too revealing for the rapist to commit such a horrible crime? Only a psychopath can think of an infant as a sex symbol.
Such incidents, not just defame us in the world but forces us to be ashamed upon such citizens who are destroying our culture.
Details of the Incident
The 28-days old infant parents are from Bullandshahr in Uttar Pradesh(UP) who found their child in immense pain and bleeding profusely when they returned after voting in their local elections.
The infant is said to be raped by 25-year old man in a village called Asif Nagla which falls under Khurja Dehat Police Station. The horrible incident took place on Saturday when the parents had gone to cast their vote for Gram Pradhan elections.
The police said that the victim was taken to a government hospital in Khurja on Sunday, where doctors referred to a higher care center after seeing her condition,
An Fir against one Namino(25) of the same village has been lodged by Mukesh, the 28-days old infant's father. The police said that the accused in escaping.
This is seriously very disturbing to every one of us, How can such a pathetic incident can take place? How can someone be so inhuman? Even animals are better than this.
We all can just hope that the poor soul is fine, and the accused gets caught as soon as possible.
Image Sources: Image 1 & Featured Image.
Source: India Times and Business Standard
Meet the Author