In India, as we all know it "Cricket" is a religion. Thousands of people participate in the sport; but only the 11 lucky ones get a chance to represent the nation in a match. Here are a few cricketers who were born in India; but played against the nation.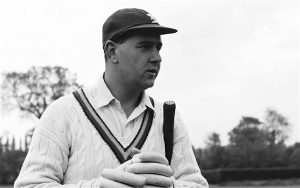 1) Colin Cowdrey
Colin Cowdrey, the cricketer from England, was born in Optacamund also known as Ooty. He was also the first cricketer to appear in 100 test matches. His father was a tea planter by profession and had represented MCC's side in India. His father had applied for his registration when he was a baby and he was taught cricket as soon as he started walking.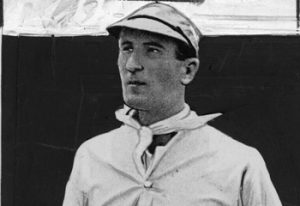 2) Douglas Jardine
He has been the England Captain and is famous for his Body line tactics which he used it in the Ashes. He was born in Mumbai (then it was called as 'Bombay'). His father was a cricketer too and had taught at the Government law school in Mumbai. After his birth, very soon, he shifted to Scotland and began his cricketing career after some time.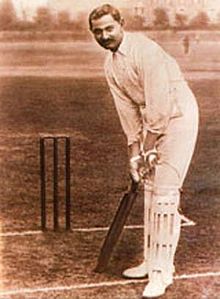 3) KS Ranjitsinhji
He was the ruler of Nawanagar, Ranji and is regarded as one of the greatest batsman of all times in his era. He went to England to attain education and was introduced to the gentleman's game by the principal of his college. He was also interested in Tennis; but later decided to take up cricket. He soon made his debut for Sussex and scored 77 and later for England where he scored a half century against Australia.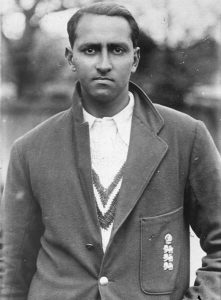 4) KS Duleepsinhji
He was born in Kathiawar. He is the nephew of Ranji. He followed Ranji as he got tremendous success after he represented Sussex and the national side. Duleep's test career was not long as he managed to play only 12 matches; but with an impressive average of 58+. He played his last match one year before India debuted as a national side.
5) Bob Woolmer
He made his debut in 1972 and was born in Kanpur. He is a very popular figure as he had coached Warwickshire and Pakistan. His father was also a cricketer and had captained United Province which is now Uttar Pradesh. Bob's father always hoped that he would become a cricketer when he grew up.
6) Robin Jackman
These days he is better known as a commentator. He was born in Shimla where his father had been working. During a war, his father lost his leg, due to which the family shifted to England. This is when Robin learnt to play cricket. He had an amazing career; as he played a majority of his matches with Surrey and took around 1400 wickets from 399 matches.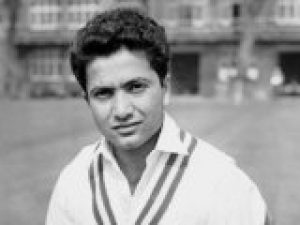 7) Hanif Mohammad
He was born in Junagadh on December 21st, 1934, but played from Pakistan. He was trained by Abdul Aziz. Hanif had an amazing career as he has attained fame with his 337 against West Indies; followed by a world record of 499 runs. It can be said that it is because of him, cricket has become so popular in Pakistan.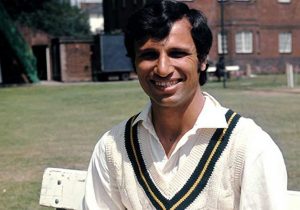 8) Asif Iqbal
Born in 1943 in Hyderabad, Asif Iqbal learnt the game of cricket in India and even played for the Hyderabad side before his family migrated to Pakistan in 1961. He is related to former India player Ghulam Ahmed and current tennis star Sania Mirza. He was the captain of Pakistan's first world cup in 1975; and later led the team to the semifinals in 1979.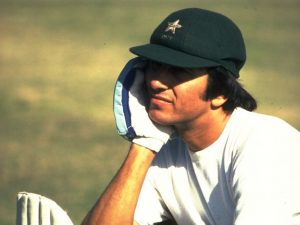 9) Majid Khan
Majid Khan was born in Ludhiana a year before India's Independence. He debuted for the national side in 1964. He is among the 4 batsman who have managed to score a century on their debut test match before lunch. Now, Majid Khan is a Pakistani player.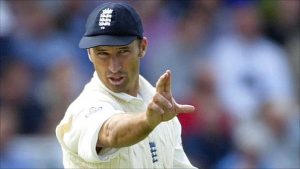 10) Naseer Hussain
Naseer Hussain was born in Chennai, but had to shift to England when his family moved over there in 1975. He took over the captaincy in 1999 and had impressed everyone with his captaincy and leadership skills.
So, these are the 10 people who were born in India but could not play for the country.
Image sources: Image 1,Image 2,Image 3,Image 4,Image 5,Image 6,Image 7, Image 8,Image 9,Image 10, Featured Image.
Meet the Author